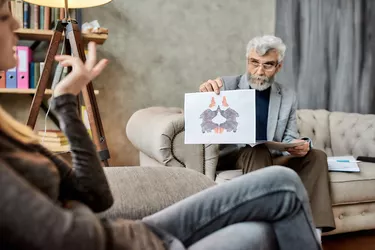 A career as a forensic neuropsychologist is intellectually stimulating and exciting. Fortunately, a forensic psychology salary can also be enough to support yourself comfortably. Below, read about becoming a neuropsychologist, including education and other requirements. Also consider the potential neuropsychology salary ranges and how to maximize your earning potential in this career.
How to Become a Forensic Neuropsychologist
Forensic psychologists are often glamorized in Hollywood productions, but the reality is that it takes a lot of education and hard work to get there. They often earn more than the average for neuropsychologists. The first step is to earn a bachelor's degree in psychology or a related field, such as sociology or criminal justice. You should diversify your studies to learn as much as you can about topics related to your future career path.
Your next step is graduate school. Some applicants pursue a master's degree and then reapply to Ph.D. programs, while others apply to a dual program simultaneously. Either way, you should enroll in a program in forensic psychology specifically. General psychology is too broad, and future employers want to know you're an expert in the field.
Most forensic neuropsychologists are also clinical psychologists, meaning they can treat real clients. This requires passing the Examination for Professional Practice in Psychology exam (EPPP) and any other licensure requirements set forth by the state in which you live. Since you'll need to be in school for so many years (at least eight), you need to be an excellent student to succeed in this field. You need strong analytical skills and excellent people skills, as well as an aptitude for the sciences.
Forensic Psychology Salary
How much do forensic psychologists make? The median forensic psychologist's salary is ​$82,180​ per year. The lowest-earning ​10 percent​ of forensic psychologists make a median income of less than ​$46,270,​ and the highest-earning ​10 percent​ earn ​$137,590​ or more.
Since nearly all forensic psychologists have to have a Ph.D., earning more education won't always lead to a higher income. However, some people in this line of work also have law degrees or dual master's degrees in fields such as public health or criminal justice.
Of course, attending a prestigious school with good alumni connections can also help you get a better job. Try to make as many connections or complete an internship in the type of job you want to hold eventually.
How to Maximize a Neuropsychologist Salary
You can increase a clinical neuropsychologist salary in a number of ways. Some people in this field conduct their own research and write books. They may also make paid speaking appearances, especially as they become more famous or noteworthy in their area. With time, you may also get a raise at work, or even be able to go out on your own and start your own practice to get extra experience and earn more money.
Many forensic psychologists do other jobs on the side and supplement their income that way. You can work as a court expert, do research for a law firm or testify as an expert witness. Depending on your role, you may see clients as a practicing psychologist.
There are other things that you can do with a doctoral degree in forensic psychology and many settings in which to work. Clinically, many forensic psychologists work in state hospitals or prisons, treating mentally ill individuals. Some work for private mental health agencies.
Some clinical neuropsychologists work directly for law enforcement or as consultants. They work alongside investigators or are detectives or FBI agents themselves, helping solve crimes and bring criminals to justice.