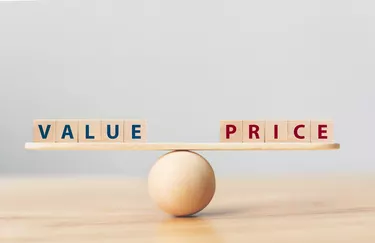 Coping with anxiety and mental health issues can be very difficult, even with professional help. Juggling the cost and the time commitment for therapy can prevent some from seeking help. Enter technology and the internet.
Psychologists have a whole host of names for it: telepsychology, teletherapy, e-therapy, online counseling and virtual therapy. Treatment isn't restricted to just the internet. It can include text messages, email and phone calls as well as website video chats. These mental health services boomed during the worst of the COVID-19 pandemic and they show no sign of waning in popularity.
Advantages of Using an Online Therapist
Online therapy involves connecting with your mental health professional remotely. On the plus side, it's very convenient. You can engage from the privacy of your home without battling traffic or arranging for childcare. You can reach out to your online therapist at any time of the day or night. This can be a big plus if you live in a remote area so it would take you hours of travel time to get to help.
Feeling comfortable in your surroundings can result in more relaxed discussions, particularly about issues that are ultra-personal. Recent research has indicated that online therapy can be just as effective as talking face-to-face. But remote counseling through just texting and emails doesn't get the same high marks.
Disadvantages of Online Therapy
The American Psychological Association warns that the mental health provider you engage with online may not be a licensed therapist or sufficiently credentialed to provide you with the help you need. They may not be qualified to deal with all mental health conditions or to provide all therapy options. Do your homework first and check into the background of anyone you're considering working with in the state in which they practice to make sure.
It's possible for even the most experienced therapists to miss certain "tells" and body language that they'd notice if you were engaging in in-person therapy. Maybe you're wringing your hands out of camera range when certain topics are discussed. And therapy will most likely be less beneficial if you're distracted by whatever is going on in the background, like your crying baby or buzzing phone.
Online counseling services are considered to be more affordable, but the fees charged by private therapists can be similar to what they charge for in-person counseling.
The Cost of Online Therapy
The cost of traditional therapy depends on several factors: the therapist's training, whether they're specialists in a certain field, their education and the duration of your sessions. You can expect to pay somewhere between ​$100​ and ​$200​ per session on average, but that's after you get started. Your initial visit could run you from ​$300​ to ​$500​.
The cost of online therapy services can depend on how much access you want to your therapist. Costs are often set per month or even per year rather than per session, and a monthly subscription tends to be a package deal. You'll pay more for more frequent contact and for "live" video sessions in addition to email, text and phone access.
The online provider Talkspace charged $260 a month in 2021, but that didn't include any live sessions. The cost increased to $396 a month for four live sessions. That still works out to a dollar less than $100 per session, however. Betterhelp includes live sessions for $360 a month.
Online counseling is considered to be more affordable. Some private therapists also offer virtual therapy sessions, but the fees can be similar to what they charge for in-person counseling.
Does Health Insurance Cover the Cost?
The Affordable Care Act requires that all health insurance companies provide coverage for mental health care, although a deductible and a copay will probably apply. But this law doesn't extend to online mental health services, according to the American Psychological Association.
Some insurance plans may cover you if you have a referral from your primary care provider, however. And this status quo could change as online options for therapy become increasingly popular.