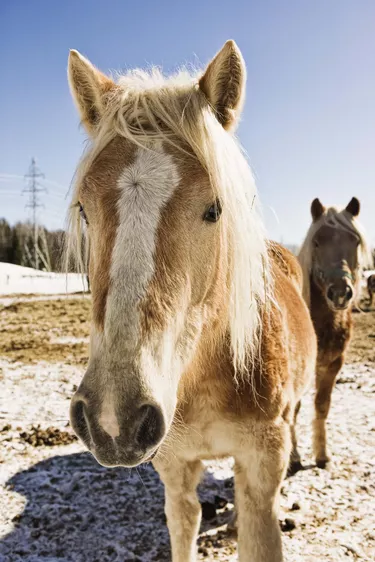 Therapeutic riding, also called hippo-therapy, uses closeness to a horse and building a sense of control, confidence and care to help people. This is most often used as a treatment for behavioral disorders in children and teens, or to help adults with anxiety and depression symptoms -- but can be used for physical therapy or treatment of other mental disorders. The professionals who lead patients through this treatment don't get paid huge salaries, but they do get the pleasure of making lives better.
Salary Information
The U.S. Bureau of Labor Statistics includes therapeutic riding in the category of "Recreational Therapists." Professionals in this field made a median salary of $39,410 in 2010. The middle 50 percent made between $30,910 and $50,700.
Finding the Work
Recreational therapy positions are most common in residential care facilities and with the state government, according to the BLS. When this kind of facility requires a hippo-therapy professional, however, it usually finds a riding facility with a qualified therapist on staff. Therapeutic riding instructors should look first at riding facilities -- rather than counseling facilities -- when searching for work.
Regional Information
The 2010 BLS report found that demand for recreational therapists, including riding therapists, was strongest in New York, Pennsylvania, Illinois, Massachusetts and California. The District of Columbia, California, Washington, Connecticut and Oregon had the highest paying positions for professionals in this field.
Job Outlook
The Bureau projects that jobs for recreational therapists, including hippo-therapists, will grow at about 15 percent through 2018. This is almost twice the 8 percent growth rate expected for U.S. jobs as a whole. They attribute this to an increased demand for therapy for senior citizens, and a growing awareness of the importance of therapy for children with special needs.