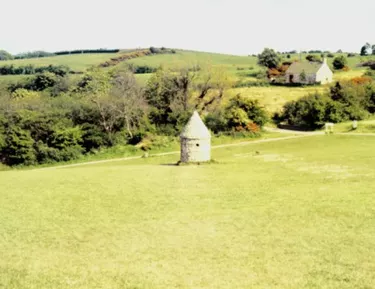 Homeowners, property managers, nonprofit organizations and state and local government agencies can apply for federal government grants to cover the costs of drilling and constructing water wells. Federal agencies fund these grants. The grant funds can also pay for equipment purchases and labor and administrative costs. Some grants do not cover the total amounts of project expenses. Recipients must secure funds from other sources to cover the outstanding costs.
Emergency Community Water Assistance
The U.S. Department of Agriculture, or USDA, sponsors the Emergency Community Water Assistance Program. This program provides financial assistance to rural areas experiencing shortages of quality drinking water. Grants fund the construction and repair of water wells, reservoirs, storage tanks and treatment plants. Funds also cover equipment purchases and expenses incurred by applicants up to six months prior to applying because of emergency situations that the program would have covered.
Household Water Well System Program
The USDA also sponsors the Household Water Well System Program. This program provides grants to help low-income homeowners in rural areas construct, refurbish and service their water well systems. The program awards grants to nonprofit organizations and distributes them to homeowners in the form of loans. Up to 10 percent of the grant amounts can cover administrative costs. Applicants must own or plan to own household water well systems.
Community Facilities Grant Program
The Community Facilities Grant Program provides financial assistance to towns of less than 20,000 residents to drill water wells. Funded by the USDA, grants cover the construction and renovation of water wells and other public facilities. The grants pay for equipment needed for facility operations. Towns with the lowest income and population levels receive higher consideration for grants. Community facility grants cover 75 percent of the project costs.
Capitalization Grants for Drinking Water State Revolving Funds
The Environmental Protection Agency provides grants to states to deposit into their Drinking Water State Revolving Funds, or DWSRFs. Cities, towns, municipalities and districts receive financial assistance from DWSRFs to improve their public water infrastructures, which includes drilling and constructing new water wells, to provide clean drinking water to residents. Up to 4 percent of the grant can be used towards paying administrative costs.