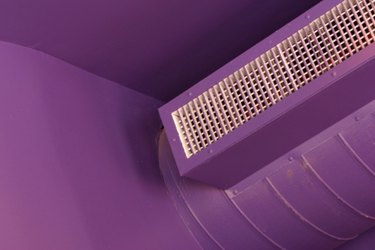 The costs of replacing air conditioners in private homes, public housing units and commercial structures are covered by grants funded by several government agencies. Grants cover the removal of old or inoperable air conditioning systems and installation of new ones including labor expenses. Recipients can purchase equipment and supplies with grant funds as well.
Weatherization Grants
The Department of Energy covers the replacement of air conditioners in homes owned by low-income household through its Weatherization Program. Grants also pay for other weatherization services such as replacing windows and adding weather stripping to doors to make homes energy efficient. The maximum grant to weatherize a home under this program is $6,500 and homeowners are not charged for these services.
Community Entitlement Grants
Residential and non-residential structures in urban cities and counties that need new air conditioners is one of several projects covered under the Community Entitlement Grants program. Sponsored by the Department of Housing and Urban Development, HUD, grants are also used to replace air conditioning systems in public facilities as well. Grants are available to cities and counties with over 50,000 and 200,000 residents, respectively.
Public Housing Capital Fund
The Department of Housing and Urban Development, HUD, sponsors the Public Housing Capital Fund program. Recipients use grants to replace air conditioners and fund other projects to modernize and improve public housing units across the United States. However, the grant program doesn't permit luxury improvements to housing units or payments for direct social services.
Housing Preservation Grants Program
The U.S. Department of Agriculture sponsors the Housing Preservation Grant program. Grants cover renovations and repairs to homes, rental properties including co-ops occupied by low-income homeowners and tenants. Landlords, homeowners and co-op members in towns of less than 20,000 residents are eligible to apply. Recipients must exhaust grant funds within 24 months.