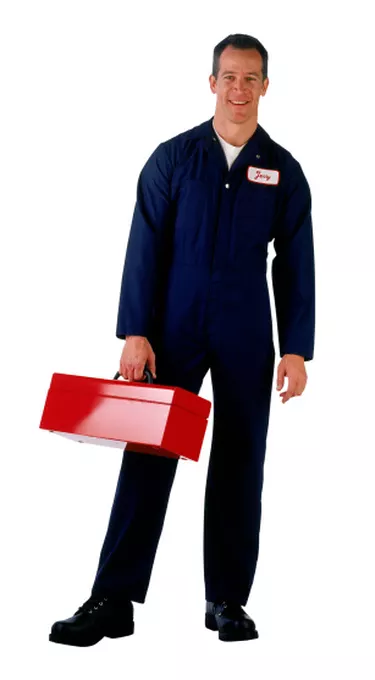 Homeowners and property managers may benefit from government grants that pay for the rewiring of their homes and housing units' electrical systems. Grants cover the costs of the rewiring projects, which include labor expenses, equipment and supply purchases. Generally, you do not need to repay government grants, but some programs recoup funds if recipients do not fulfill the terms of their grant agreements.
Housing Preservation Grant Program
Rewiring projects are among the eligible projects covered by grants from the Housing Preservation Grant Program (rurdev.usda.gov). The program, funded by the U.S. Department of Agriculture, provides grants to landlords, co-op members and homeowners in towns of of less than 20,000 residents for use toward home renovations and repairs. Grant recipients are required to exhaust funds within 24 months.
Very Low-Income Housing Repair Program
The Very Low-Income Housing Repair (rurdev.usda.gov) program provides grants to low-income senior homeowners in rural areas who face safety hazards from faulty wiring. Sponsored by the USDA, the grants of up to $7,500 are awarded to seniors 62 years of age and older to renovate and repair their homes. Recipients are required to keep their homes for at least three years after the repairs. If their homes are sold within the three-year period, they may have to repay the grant money.
Weatherization Grants
Replacing electrical, heating and cooling systems are among the eligible weatherization projects covered by grants from the Department of Energy. The Weatherization Assistance Program (eere.energy.gov) pays for projects to make homes more energy-efficient. Weatherization projects are completed on homes owned by low-income households free of charge. The total cost to weatherize a home averages $6,500 under this program.
Public Housing Capital Fund
The Department of Housing and Urban Development sponsors the Public Housing Capital Fund program (hud.gov). Grants cover construction costs of new public housing units, as well as modernization and improvement projects to existing residential structures. Funds also cover management improvements. Luxury improvements to housing structures, however, are not permitted with grant funds.