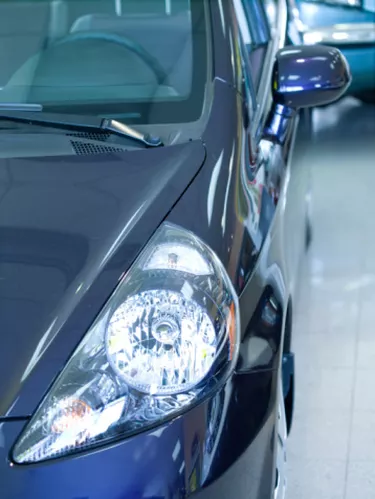 Low-income individuals spend approximately 42 percent of their income on transportation costs, according to the The Leadership Conference Education Fund. Reliable transportation can make the difference between keeping a job and losing everything. Federal and state governments provide funding to community action organizations for transportation grants to qualified individuals.
Temporary Assistance to Needy Families
The Temporary Assistance to Needy Families, or TANF, program operates nationwide and provides financial assistance to low-income applicants. One of the major components of the program is helping recipients locate suitable employment. Many low-income recipients cannot afford transportation, so the program provides vouchers or tokens for the local transportation system. To receive transportation assistance, recipients must meet a number of requirements including income guidelines and participation in the work program. Individuals interested in applying can contact their local department of human services.
Taxi Services
Tax services across the nation participate with local governments to deliver grant-based rides for qualified individuals. The service operates to provide transportation for approved activities, such as medical appointments, interviews or program-related requirements. Applicants can contact their local taxi service or human services agency for additional information.
Rural Programs
Rural transportation programs help persons with disabilities or low income access transportation in rural areas. The programs function through the distribution of vouchers or volunteer-assisted transportation. Programs support customers through medical, social service, transportation or independent living centers, according to the University of Montana. Interested individuals can contact their local social service or transportation agency for additional information.
Other Help
Some states, such as Kansas and Michigan, operate programs that fund the purchase of a vehicle for a qualified individual, according to the Center on Budget and Policy Priorities. The Ways to Work: A Family Loan Program offers limited loans up to $3,000 to low-income families for the purchase or repair of a vehicle. Interested persons can contact the program at 1-800-221-3726 to request information.