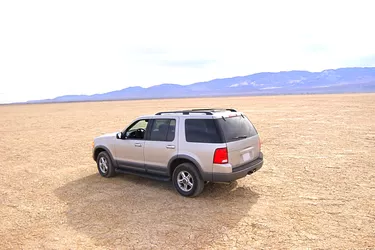 A grant is a sum of money awarded to a federal, state or private agency for the purpose of performing public works or offering support. Grants may also be awarded to individuals through public and private agencies and most often include grants for education, medical assistance or housing assistance. You may also find grants to help fund the purchase of a car.
Public Grants
There are thousands of grants available through the United States government at both the federal and state level. The vast majority of available grants are not specifically earmarked for a vehicle purchase, but if you qualify for a grant to help with living expenses, business start-up costs or education tuition, you may also be able to use a portion of that grant money to fund a vehicle purchase. In most cases, you must seek the assistance of an organization set up to help families in need. If you need a car to get to work, for example, contact your local vocational center to see what assistance it may be able to offer.
Ways to Work
Ways to Work is an organization whose headquarters is based in Milwaukee, Wisconsin. The purpose of the program is to provide low-income families and single mothers with the means to get off welfare and become more self-sufficient. The Ways to Work program links families with a network of national lenders who provide short-term, low-cost loans for a vehicle purchase. By facilitating the funding of reliable transportation, Ways to Work helps empower families and individuals to secure and retain work to provide for themselves now and in the future.
Private Grants
Search private organizations in your area for grants available to you and your family based on your individual situation. Your local church or civic center may have a program designed to help your family secure reliable transportation. Private charities and organizations catering to veterans and their families may also have grant programs available in your area.
Vehicle Donation Services
Many organizations across the country have vehicle donation programs designed to help families in need. Vehicle donations are accepted in return for a sizeable tax deduction, and the vehicles are repaired and sold to low-income families. A family meeting certain income guidelines can purchase a car for as little as $650, according to Vehicles For Change, an organization specializing in vehicle donation. Vehicles for Change also provides backing for a 12-month loan that enables a family to finance the purchase amount.