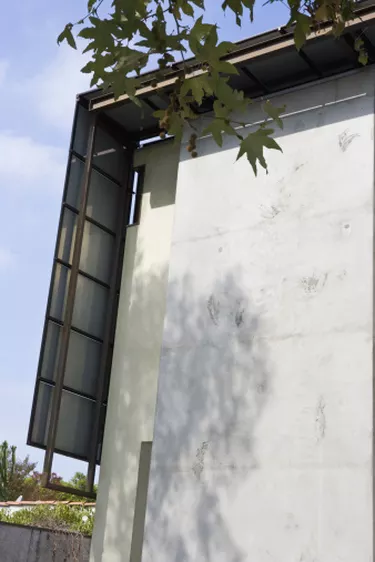 Solar panels convert the energy of sunlight into electricity, a process known as photovoltaics. Solar panels can be mounted on the roof of a home or in another area with unobstructed access to the sun, and can provide some or all of a home's electricity. Disabled veterans are eligible to apply to several grant programs that support the use of solar power in residential homes.
Grants
Governments and private groups have created a wide variety of grant programs to encourage the use of solar technologies. Grants are gifts of money that do not have to be repaid. Most solar energy grant programs are available only to institutions such as schools or nonprofit organizations. However, disabled veterans can apply to some grant programs that provide money directly to individuals for residential solar power.
Federal Grants
The federal government has one program that provides grants for solar panels in homes for which disabled veterans are eligible to apply. The High Energy Cost Grant Program, managed by the U.S. Department of Agriculture, offers grants in areas of the country where energy costs are significantly higher than average. Homeowners, including disabled veterans, can receive grants that can be used for solar panels on residential homes. Grants generally range from $75,000 to $5 million.
State Grants
Two states have grant programs that provide funding for residential solar power, with funds available to disabled veterans and other homeowners. Connecticut's On-Site Renewable Distributed Generation Program provides grants for low-income residential energy projects. In 2012, $7.2 million will be set aside for solar photovoltaic projects. The Pennsylvania High Performance Building Incentives Program offers grants of up to 10 percent of the cost of building a "green" home, including solar panels.
Local Government Grants
The ClimateSmart Solar Grant Program in Boulder, Colorado, has energy grants for low-income housing that provide up to 50 percent of the funding for solar panels. As with other grants for residential solar, disabled veterans are eligible to apply.
Utility Company Grants
The Xcel Energy Renewable Development Fund Grants program in Minnesota provides funds for a wide variety of energy projects, including residential solar panels. NorthWestern Energy in Montana provides energy grants to its customers, with grants of up to $6,000 available for solar panels.
Programs for Veterans
Disabled veterans and other veterans may also be eligible for other types of energy incentive programs. For example, the Department of Veterans Affairs (VA) offers the Energy Efficient Mortgages program for loans to veterans of up to $6,000 for solar panels.