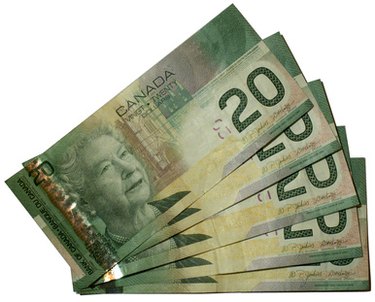 The financial implications of renovations for an aging home can be a strain on many homeowners. The Ontario Government offers two forms of financial assistance to homeowners with homes in need of repair: fully-forgivable loans and rebate programs. Capable homeowners are free to do the qualified home repairs themselves, but must retain copies of all renovation-related receipts to verify costs incurred.
The Homeowner Residential Rehabilitation Assistance Program (RRAP)
This program provides financial assistance to Ontario low-income homeowners whose homes are in dire need of repair. Renovations eligible under this program are for heating, structural, electrical, plumbing, and fire protection repairs. RRAP offers assistance in the form of a loan that becomes fully-forgivable, so long as the homeowner agrees to retain ownership of the home for a minimum forgiveness period, usually five years in length. The maximum financial assistance available is $24,000 in Northern Ontario and $16,000 in Southern Ontario.
Heating System Rebate
The Ontario government provides a rebate of up to $750 when a homeowner chooses to replace an existing heating appliance with an energy-conserving brushless DC motor with an annual fuel utilization efficiency (AFUE) rating of 94.0 percent. The replacement furnace should be "Energy Star" qualified.
Cooling System Rebate
The Ontario government provides homeowners with a rebate of up $250 when they replace an existing air conditioning appliance with a qualifying central air conditioning system. The replacement system must have a Seasonal Energy Efficiency Ratio (SEER) rating of 14.5 or greater.
Domestic Hot Water System Rebate
Homeowners in Ontario may apply for a rebate of up to $375 when an existing hot water system is replaced with a condensing-gas storage water heater that has a 0.94 or greater energy factor (EF), or a condensing gas-fired instantaneous water heating system with an EF of 0.90 or greater. Rebates of up to $1,250 is also available to homeowners who replace their existing hot water system with a solar heated system that gives an energy contribution of at least 6,000 megajoules annually.
Home Insulation Rebate
The Ontario government provides various rebates when homeowners choose to increase the value of insulation value in their homes. In order to qualify for this rebate, Ontario homeowners must have a minimum of 20 percent of a given area insulated. Homeowners may receive up to $500 for increasing ceiling insulation to a thermal resistance value (R-value) of 40. A rebate of $1,875 is also available for homeowners who increase the home's exterior wall insulation to greater than R-9 and a rebate of $1,250 for increasing the basement wall insulation to greater than R-23.
Door, Window, and Skylight Replacement Rebate
The Ontario government offers rebates of $40 for each door or window in a home replaced with a model that is "Energy Star" qualified.