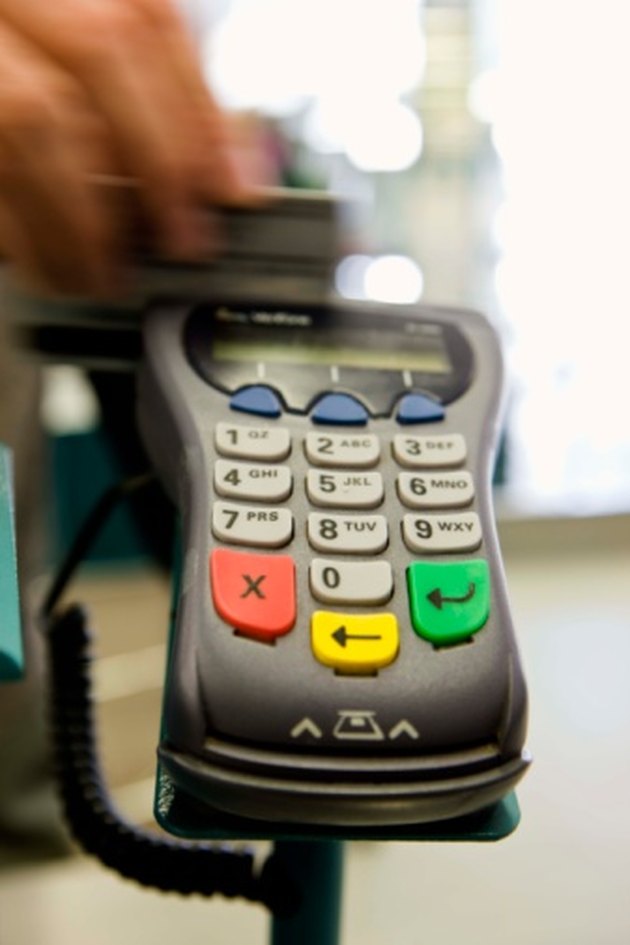 In the United States, each state offers a food-assistance program to residents who cannot afford the proper nutrition to feed their families. While the program in each state goes by varying names, the programs each offer EBT cards – or electronic benefit transfer cards. These cards work like debit cards; each month the state places a certain dollar amount on your EBT card for you to use to purchase groceries. Once you apply for food assistance at your local social services office, you must wait until your application is reviewed before you can find out if you were approved for an EBT card.
Step 1
Complete an application for food assistance and submit at your local social services or health department offices.
Step 2
Attend an in-person meeting to discuss your application. You are required to bring proof of your identity and your residency income information to your appointment. After your appointment, you must wait until you receive notification of your acceptance or denial.
Step 3
Check the mail. Within 30 days of applying for food-assistance benefits you will receive a letter notifying you of your acceptance or denial. If you are approved, your card will arrive in the mail with your letter for you to begin using immediately.