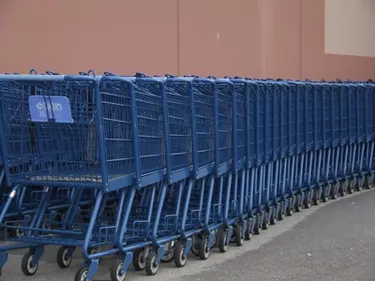 Paper food stamps are a rare novelty these days. They do still exist in areas where merchants cannot reliably use the equipment needed to swipe the new plastic benefits cards. If you live in an area where phone and Internet connections are reliable, your food stamps benefits are probably distributed to you on an EBT, or Electronic Benefit Transfer, card. Before you use the card for the first time, you will need to activate it. How this is done varies by the company that manufactured the card. But the process is generally similar from state to state.
Step 1
Open and carefully read the letter that came with your EBT card. That letter will contain the phone number to call to activate the card. All states do not use the same EBT company, so the numbers will differ.
Step 2
Call your county caseworker if you cannot locate the letter and if the activation number is not printed on the reverse of your card. They can find out what the toll-free number is for you or they may have a person on staff that handles activations.
Step 3
Dial the toll-free number and listen to the prompts. If you do not have a touch-tone phone you may have the option to speak to an operator. You will be asked to enter the full EBT card number. The number is printed on the front of the card.
Step 4
Confirm your identity by entering your Social Security number when the automated system asks.
Step 5
Set a personal identification number, or PIN, when asked to by the automated system. You will use that PIN every time you use the card at the grocery store.
Step 6
Wait for confirmation that your card has been activated. Once complete, you may hang up the phone.
Tip
Some food stamp offices may require you to take a special EBT class the first time you get a food stamp card. Ask when your case is approved if you need to attend for your card to be activated.
Things You'll Need
EBT card

Touch-tone phone
Warning
Set your PIN to something that's easy to remember but hard for others to guess. Food stamp agencies usually will not replace benefits used by people without your permission if those people knew your PIN.