Low-income families who qualify for cash or food assistance receive the benefits on an Electronics Benefits Transfer (EBT) card. The card can be used at an authorized dealer to purchase food. Cash can be withdrawn from the card. Each state within the United States uses the EBT due to the efficiency and the cost-saving value of doing so. The card can be used in supermarkets and grocery stores in the same manner as a credit or debit card. The official name for the EBT card varies by state. For example, in Louisiana, it is known as the Louisiana Purchase Card, while in Texas, it is the Lone Star Card.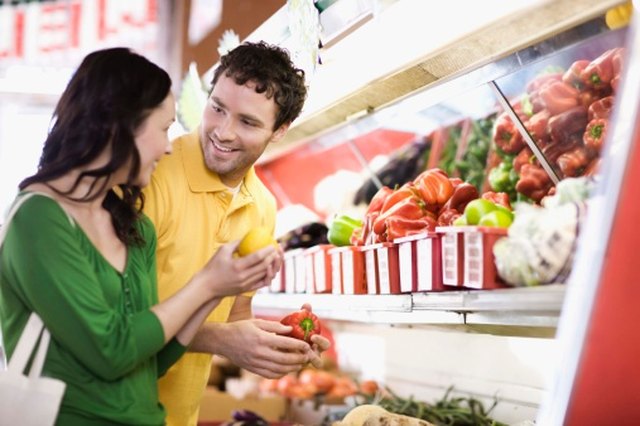 Step
Complete and submit an application in person for food stamps at your local welfare office. You can locate the local office by contacting your state's SNAP hotline. Your state's hotline number can be found by selecting your state from the list provided by the U.S. Department of Agriculture on its website. A letter will be mailed to you with a date and time for an interview to determine if you qualify for assistance.
Step
Attend the eligibility interview indicated on your appointment letter. Take documents to support the personal information you entered on your application. A list of documentation you need to provide is included with your appointment letter. Documentation you may need to take include your photo identification, paycheck stubs and Social Security card.
Step
Wait for a determination letter regarding your application. The determination letter informs you whether or not you were approved for benefits. If you are approved for benefits, an EBT card will be mailed to the address you provided. If you do not receive your card within 14 days, contact the EBT Help Desk in your state. The state's SNAP hotline can provide you with the Help Desk's number. You need to provide your name, date of birth, Social Security number and mailing address to the Help Desk representative.