The Louisiana Purchase Food Stamp card, also known as an EBT (Electronic Benefits Transfer) card, helps assists families in need. If your food stamp card has been lost or stolen, report it immediately. You could be held liable for purchases made before the card is reported lost or stolen, which would reduce your benefit for the month.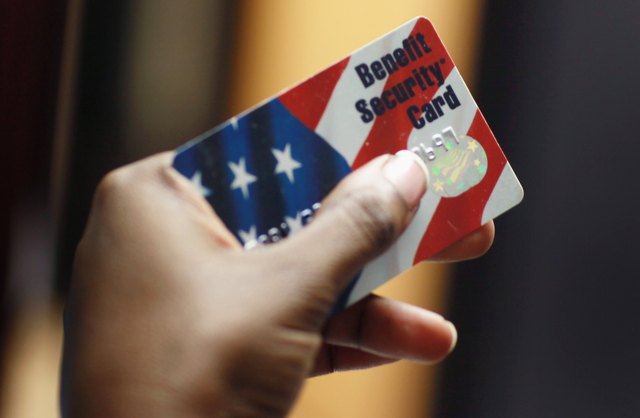 credit: Joe Raedle/Getty Images News/Getty Images
Step
Immediately call the Louisiana EBT Help Line at 1-888-997-1117. Press "1" for English, or "2" for Spanish.
Step
Wait for the system prompt to play three times. This prompt asks you to enter your 16-digit card number. After you hear "Report Your Card Lost or Stolen," press "1."
Step
Speak with the customer-service representative. He should come on the line after a brief hold. Explain to the representative that you've lost your food stamp card. The representative will cancel the card for you.
Step
Request a replacement food stamp card. The representative will need the social security number, date of birth, and full name of the person who is listed as the food stamp head of household. The new card should arrive within five days.