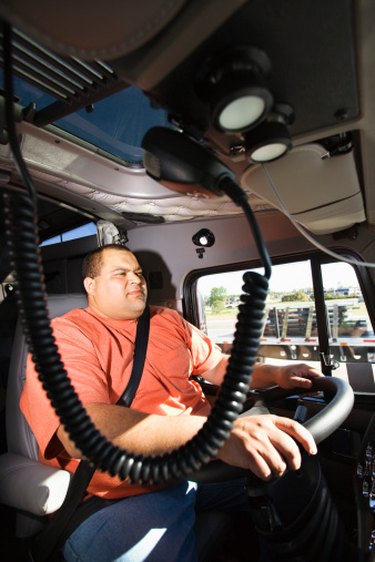 Truck drivers can find a variety of rewarding and top paying employment within this field. You can work in areas such as driving a delivery truck within town or a tractor trailer on the road. Those driving tractor trailers are normally paid by the mile while delivery drivers are paid by the hour. Pay for these jobs increases with experience and the size of the vehicle being driven.
Employment Outlook
According to the United States Bureau of Labor Statistics, 56 percent of truck drivers drove tractor trailer or heavier grades of trucks, while 31 percent drove light or delivery trucks. The employment outlook for this field looks to have a 9 percent increase by 2018, which is an average rate of growth. The Bureau also projects 291,900 new positions to open up by 2018, based on the economy and consumer demand for goods.
Truck Drivers for Heavy Trucks and Tractor Trailers
Your job here would require driving a truck with a minimum gross vehicle weight of 26,000 lbs. This field requires a commercial driver's license, and you will haul a wide variety of products. The top paying job in this area in 2009 was with the postal service, which paid a mean annual salary of $53,020. Driving for transportation equipment manufacturing paid $52,470 per year. Hauling products for publishers of print media such as newspapers and books paid $52,070 for a mean annual salary.
Truck Drivers for Delivery and Light Trucks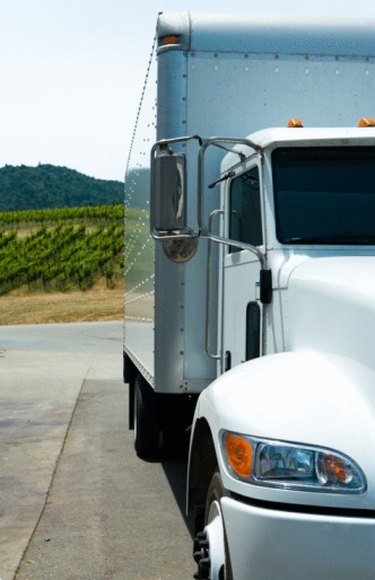 These drivers operate vehicles that have an overall capacity below 26,000 lbs. gross vehicle weight. You will drive the vehicle within an established local area, do deliveries and may have to load and unload the vehicle. The top paying jobs in this area are wired telecommunications carriers and the postal service, who both paid an annual mean salary of $50,850 in 2009. Driving for the motion picture and video industry paid $48,760 dollars for a mean annual salary in the same year.
Truck Drivers for Sales Routes
This job will require you to drive a truck along an established route and sell products to customers or to pick up items. This may include delivering food, newspapers or picking up laundry. The top paying job in this field is with waste treatment and disposal services, which paid a mean annual wage of $46,470 in 2009. Drivers for bookkeeping services paid an annual mean salary of $40,310, while those driving for grain and oilseed milling paid $39,240 in the same year.