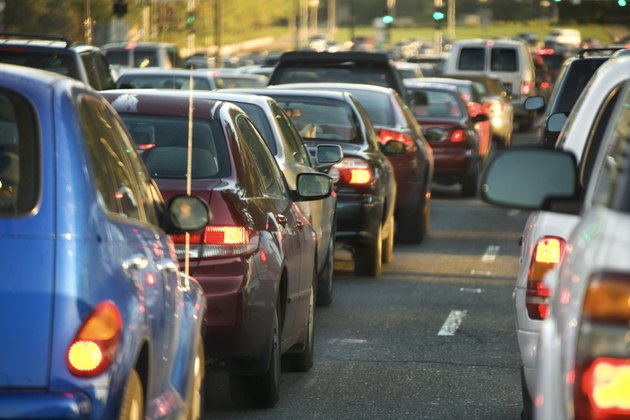 Car owners look to their automotive garage for help assessing and repairing problems with their vehicle. The owner of an automotive garage must ensure that her business delivers dependable vehicle repairs and high customer service to keep business coming through the door. The average salary of an owner of an automotive garage depends significantly on the amount of repeat business the garage can acquire.
Average Salary
According to the Bureau of Labor Statistics, the average hourly wage for automotive service technicians was $16.88 -- approximately $35,000 per year -- in 2008. However, automotive garage owners typically make more than the technicians in their employ, so the upper range of salaries in the automotive repair industry likely represent the salary of an automotive garage owner. The top 10 percent of earners in the automotive technician industry made approximately $28 per hour -- approximately $59,000 annually -- in 2008.
Specialty Work
The average salary of an automotive garage owner increases if the shop specializes in a certain type of automotive work. For example, hot rod shops build custom vehicles for customers or repair existing hot rods. Automotive garage owners might make $100 or more per hour for their work on custom vehicles. However, because parts for hot rods might be scarce and most work must be done by hand, automotive garage owners might spend part of their income on unforeseen problems in the build process.
Educational Requirements
Owners of automotive garages do not necessarily need a college degree in automotive repair to work in the industry. Owners do need experience in automotive repair and working knowledge of automotive systems. Additionally, automotive garage owners must have some business knowledge to run the logistical side of operations. For example, owners must handle the advertising, accounting and managerial decisions of the garage. If the owner does not have some level of business knowledge, he might make poor decisions that affect the success of the company.
Considerations
The work week for an owner of an automotive garage is typically longer than the standard 40-hour week for most other employees. Automotive service demands many labor hours for the garage to be profitable. Additionally, the automotive garage owner must oversee the general operations of the business. During the end of fiscal periods, for example, garage owners might spend much of their time organizing invoices and receipts for tax purposes.