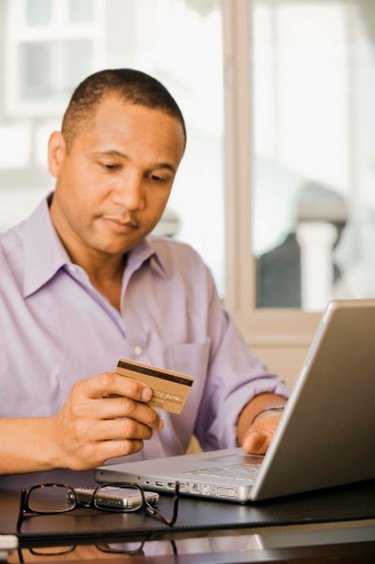 Many merchants, retailers, banks and suppliers of consumer products and services offer rewards cards. The rewards cards allow customers to accumulate rewards points and redeem the points for prizes. You can accumulate points by using the card to make purchases or when buying things. Some banks include rewards options with a signature credit card or bank debit card. Other retail suppliers allow customers to sign up for a rewards card or membership at no charge.
Step 1
Obtain your rewards card and accumulate points. Present the card or enter your rewards card number when making purchases in a store or online, accumulating points. Each eligible purchase awards a certain number of points to your rewards card.
Step 2
Review the rewards prizes to find out how many points are required to receive a particular prize of your choice.
Step 3
Redeem your prizes after you have enough points, applying the accumulated point value to the prize. Use your points to order the item.