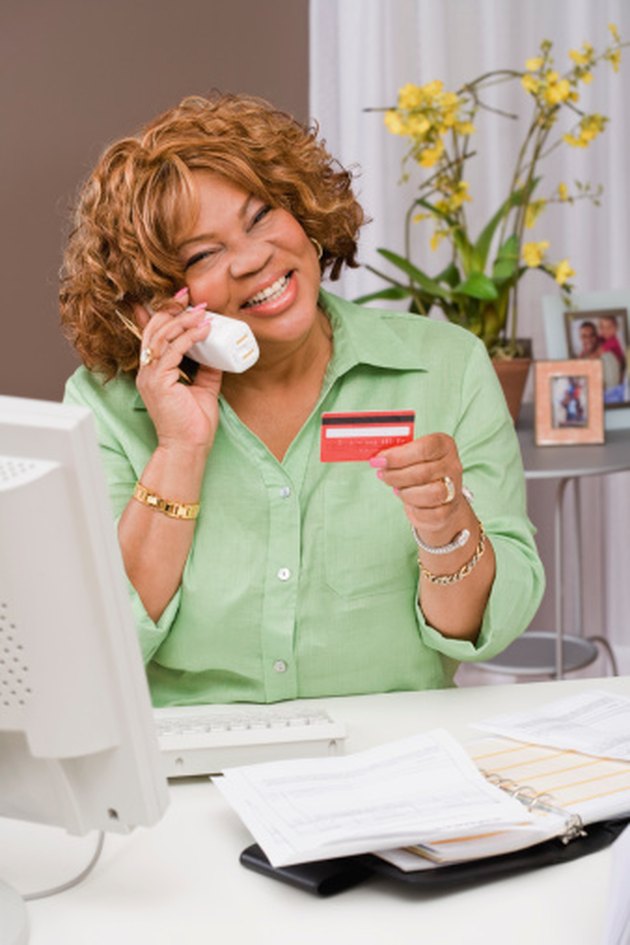 Most companies offer multiple ways for you to make a payment. Bills and other expenses usually come with a paper bill sent directly to your address. There is often a discount for people who choose paperless billing as it cuts down on company costs and paper waste. You can pay online through the company's website or you can call them directly to pay over the phone. Paying over the phone gives you the added security of knowing that the payment has gone through. Many companies now use a fully automated system, so it usually takes extra effort to speak with a human representative.
Step 1
Look on your monthly bill for the contact number of the company. It will list a number that goes directly to the billing department. If you do not have a paper bill, you can check online at the company website for a contact number.
Step 2
Call the number and listen for the options. When prompted for language, press the number that coincides with the language you wish to use. For instance, the "1" on the phone dial will usually tell the automated service to continue explaining directions in English.
Step 3
Listen for the button options and press the correct button to enter the billing department. The automated voice will say "Press 2 if you would like to make a payment to your account" or something similar. Press the button on your dial-pad that corresponds to the payment option.
Step 4
Enter your account number when prompted by the automated system. Your account number is located on your paper bill, or in your online account. If you aren't sure of your account number, contact a service representative so that they can look up your account information for you.
Step 5
Enter in your payment option using the dial-pad. The voice will first ask you for the form of payment such as credit card or checking account. Both will require you to enter the details of that payment such as the card number and expiration date.
Step 6
Confirm the payment method and agree to pay the bill. Once you press the number on your dial-pad that agrees to make a payment, you will be given a confirmation number.