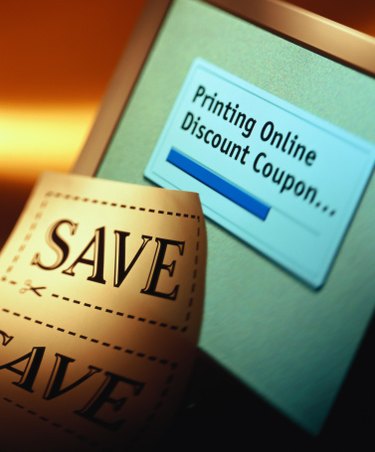 Using Groupon coupons allows you to receive significant discounts at local restaurants, spas, department stores and other establishments. Groupon advertises daily coupons based on your geographical area; the company has a presence in many moderate-sized cities. Groupon works by attracting a specific number of customers to buy the daily coupon. If too few people sign up for the coupon, nobody pays or receives the deal. Using Groupon coupons is an easy process that allows you to save money at local businesses.
Step 1
Create an account at Groupon.com. Choose the city closest to you and input a valid email address. Check your email each day to receive Groupon's daily deal.
Step 2
Find a Groupon deal that interests you. Read the information attached to the offer to see the expiration date, rules and limitations. Note the amount of time left to receive the deal and how many people have already purchased the coupon. If the deal has reached its "tipping point," you can definitely receive the Groupon discount. Deals that have not reached the "tipping point" by the end of the time limit will be voided.
Step 3
Click the "Buy" button on the daily Groupon deal. Enter your name, email address, credit card number and other billing information.
Step 4
Check your email to receive the confirmation message from Groupon. Follow the link in the message to view your Groupon coupon.
Step 5
Click the "My Groupons" tab to find your coupon. Press "Print" to send the coupon to your printer.
Step 6
Visit the establishment for which you purchased a Groupon deal. Present your coupon at the time of purchase to receive the discount.
Tip
Purchase Groupons to give as gifts for your friends. Check the specific offer to ensure Groupon gifts are acceptable at that business.
Warning
Many Groupon coupons cannot be used with other promotional offers. Most businesses do not redeem coupons for cash or give store credit if you do not use the entire amount in one visit.