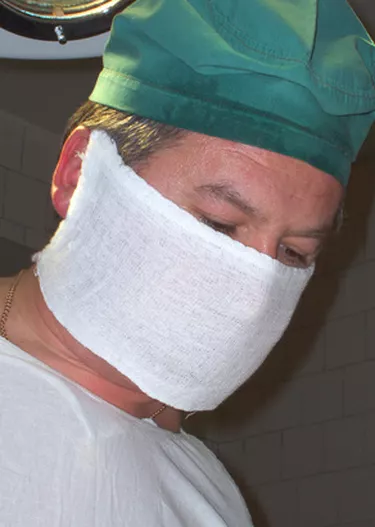 Anesthesiologists are often the most well paid physicians with a median salary of $321,686 per year in the United States, according to StateUniversity.com. However, the process to become an anesthesiologist as well as the lifestyle and working environment often very well justify this salary. An anesthesiologist basically holds the life of a patient in his hands during surgery and prevents the patient from feeling pain. Few professions have such an extensive list of characteristics needed to perform this work.
Education Requirements
Like all doctors, anesthesiologists must complete a four-year bachelor's degree as well as four years of medical school. They must then complete another four years of specialized training in anesthesiology. The first year of this training is a general internship. They must also study cardiology, critical care medicine, internal medicine, surgery and pharmacology. After all of this specialized training, anesthesiologists still regularly attend continuing education courses as medical technology changes.
Certification
All physicians must receive certification by passing the United States Medical Licensing Examination (USMLE). Anesthesiologists also obtain certification in their area of specialty in medicine. Most anesthesiologists obtain this certificate from either the American Society of Anesthesiologists or the American Board of Anesthesiology. Throughout their careers, they must also update their medical license and show evidence of continuing competency and education.
Job Requirements
An anesthesiologist primarily administers anesthesia to patients during surgery and monitors their vital signs. Other responsibilities include obtaining information about the health condition of patients before, during and after procedures, recording the details of anesthesia during operation, and advising, counseling or calming patients before surgery. Like other physicians, anesthesiologists often work long hours, including nights and weekends, and sometimes work more than 60 hours a week.
Personal Qualities
Any person who expects to study for such long periods of time, such as an anesthesiologist, must first have love, patience and a determination for learning, studying, reading and writing. As a person's life rests in the hands of an anesthesiologist, she must also be extraordinarily detail oriented, calm and clear-headed in stressful situations. Along with this pressure also comes the necessity of active listening, superb judgment and excellent communication skills. Like all doctors and care givers in general, anesthesiologists should have a genuine lifetime commitment to helping people.