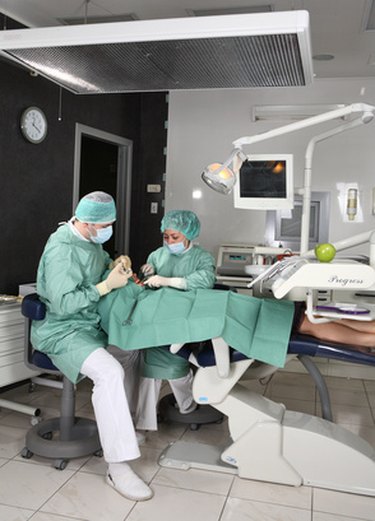 CreditCare is a credit service that allows you to fund medical procedures for your family and pets. Not all providers will allow all plans, but many plans will afford no interest for between six and 24 months. After 30 days, you will be required to make monthly payments and receive a statement each month. In addition to sending back the payment stub included in your statement with a check, you can also make online payments using the GE Money service.
Step 1
Go to the GE Money website and click "Register Now" in the "Consumer Center" box on the right side of the screen.
Step 2
Enter your CreditCare account number in the "Register Now" field along the left side of the screen and click "Submit." Follow the ensuing prompts to enter your name and contact information and create the account.
Step 3
Click on "Payments" in the left hand navigation menu and then click "Make Payment."
Step 4
Select "One-Time," "Multiple" or "Monthly Auto-Pay" from the list of available payment types. If you choose to have payments deducted automatically each month, the payments will continue indefinitely. Setting up multiple payments allows you to set up to six future payment dates.
Step 5
Enter the amount of your payment and the date it should be made. For multiple payments, enter a date for each payment.
Step 6
Enter your banking information. Verify that all information is correct and then click "Submit."