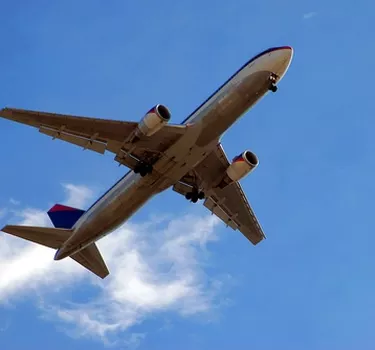 Airline customer service agents make flight reservations and sell tickets, along with providing customer service. They also are called ticket agents, travel clerks or customer service representatives. Job duties for each title vary depending on the airline, and salaries also vary by airline. Although the pay is generally not high, certain job advantages produce competition for openings.
Job Features
Aside from ticket sales, airline customer service agents check baggage and direct passengers to designated departure areas, car rental counters, gift shops and restrooms. Some customer service agents provide tourists with information on local points of interest, entertainment options and restaurants. They also help customers who have problems with tickets, including canceled and delayed flights.
Starting Salary
Most airline customer service agents do not need education beyond high school, but must have a high school diploma or equivalency. Average starting salary for airline reservation agents is about $8.40 to $11.70 per hour as of December 2010, indicates the PayScale salary survey website. Those with one to four years of experience can expect to earn $9.80 to $11.50 per hour, and agents with five to nine years of experience $10.40 to $13.20 per hour.
Average Salary
The average salary for reservation and transportation ticket agents and travel clerks working in scheduled air transportation was about $16.70 per hour or $34,700 per year as of May 2009, says the U.S. Bureau of Labor Statistics. They make about $3.50 less per hour on average than those working for rail systems, but rail has much fewer jobs.
Variations
Customer service pay varies by airline, as detailed by PayScale. The median hourly rate for customer service representatives at Delta Air Lines as of December 2010 was about $15.30, while workers with the title of reservation agent were making about $10.80. In contrast, Southwest Airlines was paying its customer service representatives about $11 per hour and reservation agents $17.40 on average. Continental Airlines was paying airline reservation agents $14.25 per hour and customer service representatives $15. Continental also employs workers with the title of reservation and transportation ticket agent and the title of travel clerk, who were making about $20.50 per hour as of December 2010.
Employment Outlook
The BLS expects job opportunities for these employees to grow as fast as average job growth through at least 2018. Jobs are decreasing because of online reservation systems and self-service ticket machines. In addition, applicants face competition because of low entry requirements and good travel benefits.