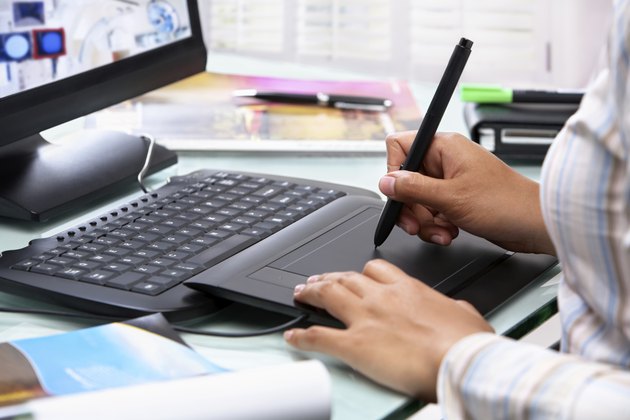 According to the Bureau of Labor Statistics (BLS), graphic designers earned a mean annual wage of $47,820 as of May 2009. The amount that graphic designers make in a year varies with job title, experience, industry and geographic location. AIGA, the professional association for design, in its 2010 survey of design salaries, reports figures as low as $32,000 for entry level designers and as high as $130,000 for design directors.
Graphic Design Career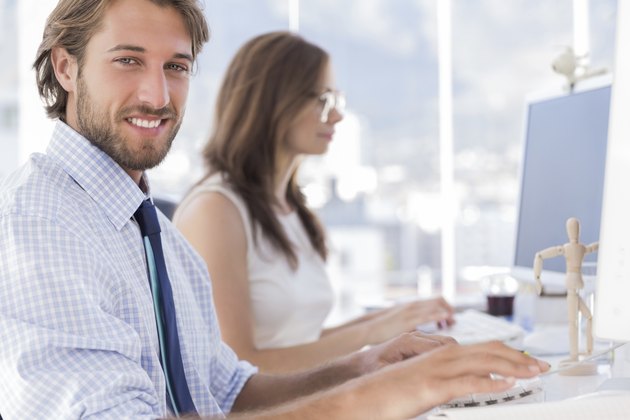 Graphic designers work with color, images, type and animation in print and electronic media to craft messages for their clients. A bachelor's degree in the field is required for most graphic design jobs. Applicants must usually show a portfolio of their best work. The BLS reports that 286,100 worked in the field in the United States as of 2008, and that graphic designers with animation and web design experience will have the best job prospects in the coming years.
Job Titles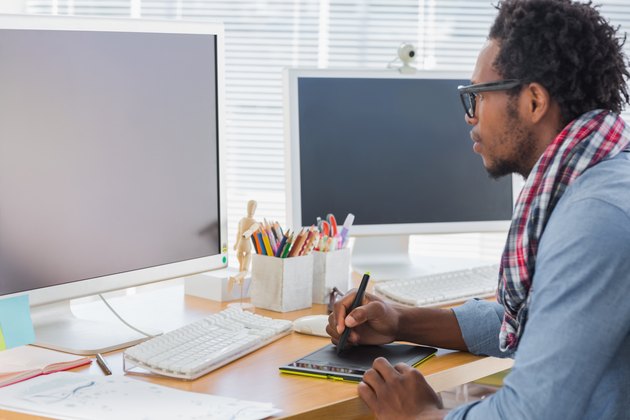 The AIGA 2010 salary survey breaks down graphic designer pay by job title, and percentage of designers earning less than a particular salary. For the designer job title, 50 percent earned less than $45,000, with 25 percent earning less than $39,000. Web designers fared better, with 50 percent earning less than $58,500 and 25 percent earning less than $45,000. For senior designers, 50 percent earned less than $65,000 with 25 percent earning less than $53,000. For entry level designers, 50 percent earned less than $36,000.
Industry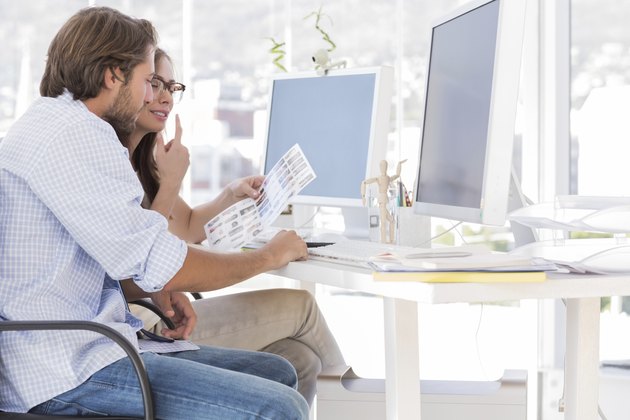 The BLS breaks down graphic designer yearly pay figures according to the industry in which the designer works. The category of specialized design services has the highest employment with 28,100 workers earning an average salary of $50,280. Those employed in computer systems design and related services fare better, earning $55,150 yearly, with 8,700 graphic designers employed. The top paying industry for graphic designers is the Federal Executive Branch at $74,030 per year, with total employment of 1,640 designers. Figures cited are as of May 2009.
Regional Variation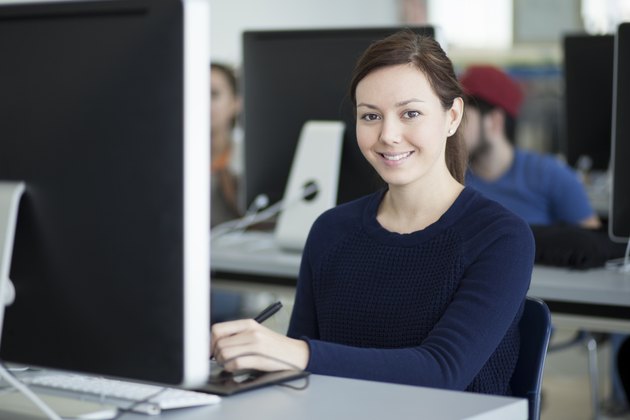 The BLS also offers information on graphic designer pay by geographic region from its May 2009 survey. Designers in California report an average wage of $57,180. The top earning region in California is the San Francisco metropolitan area at $74,660 per year. Those working in New York and Connecticut also fare well with earnings of $56,680 and $55,780 respectively. By contrast, graphic designers in Bloomington, IN earn an annual salary of $34,130.