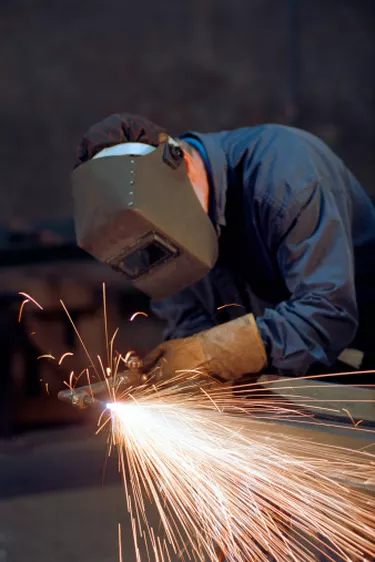 A railroad welder is "responsible for the welding repair of rail and track components," according to The National Academy of Railroad Sciences website. The site describes some of a welder's tasks as "connecting rail joints by welding, rebuilding various track components, performing other maintenance-of-way welding tasks (and) meeting specific needs of individual railroad employers."
Salary
According to the U.S. Bureau of Labor Statistics (BLS), the mean annual wage for welders was $37,370, or $17.96 an hour, as of 2010. The Indeed.com website puts the annual wage for a railroad welder at $30,000, as of 2011.
Benefits
The Michigan Jobs & Career Portal website states that welders may receive paid vacations and holidays; sick leave; life, accident, and health insurance; and retirement plans. Some workers may receive dental and/or optical benefits, depending on the employer.
Differences by Location
A railroad track welder in New York makes an annual salary of $35,000 as of 2011, according to the Indeed.com website. A railroad welder in Los Angeles, Chicago or Atlanta makes $31,000; one in Miami makes $29,000; and a railroad welder in Denver, Colorado makes $27,000, as of 2011.
Outlook
Employment for welders is projected to decline by about 2 percent over the 2008–18 decade, which represents little or no change, according to the BLS. It predicts that although increased productivity and automation will reduce the need for welders, the basic skills of welding are the same across industries, so welders can easily shift from one industry to another. The bureau adds that good job opportunities are still expected for skilled welders, because some employers are reporting difficulty finding qualified workers.