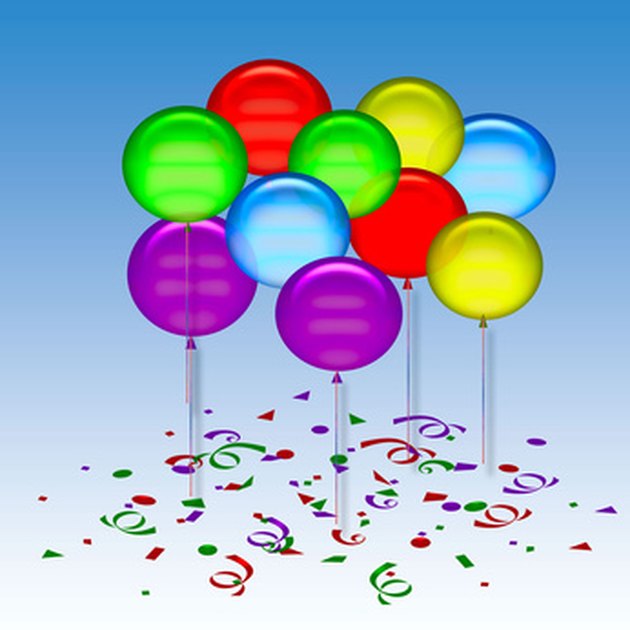 Turning 16 is a milestone birthday for many teenagers, and an unforgettable celebration can make such an occasion even more meaningful. While your teenager might want to throw a big birthday bash that her friends will be raving about for months, you might not be able or willing to come up with the kind of cash that such a celebration might require. But you can throw a great but cheap 16th birthday party that your teenager and her friends will enjoy.
Step 1
Communicate with your teen about what he envisions for his 16th birthday party. While some teens might want to invite the entire school, others might want to have just have a small celebration with a few family members and close friends. Talking with your teen before planning a party helps to establish realistic expectations for the party based on a limited budget. Communication also helps you understand what aspect of the party is most important to your teen, such as the venue, the number of people, the music or a unique theme.
Step 2
Involve immediate and extended family members in planning the party activities. Your teen's favorite aunt might be willing to help with cooking or open her home for the party, so you don't have to hire a caterer or rent a venue. The more friends and family members who are willing to help out, the more you can trim your budget.
Step 3
Send email invitations. Teenagers communicate primarily by text and email, and sending electronic communications about the party saves you the cost of paper invitations and stamps to mail them. You might want to mail a limited number of paper invitations to older family members.
Step 4
Limit the guest list. While your teen might want to invite the entire school, you need to set a limit so that you can control costs, especially food. This also gives a more intimate and exclusive feel to your teen's party.
Step 5
Keep it simple yet creative. The purpose of a party is to make sure that the guest have a good time. Fun activities, good music and food that the guests enjoy don't have to cost a lot of money.
Step 6
Purchase supplies and grab bag gifts at the dollar store. Buy food in bulk at discount or warehouse stores such as Costco or Sam's Club.