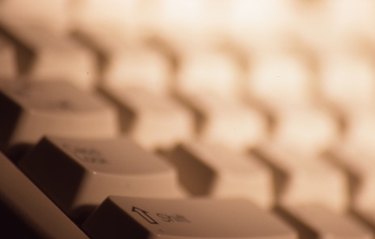 Automatic Data Processing Inc., or ADP, provides a variety of services to businesses, ranging from payroll to tax administration. Employees of companies that use ADP to manage payroll can find their earning statements online. The statements include current pay stubs and W-2 and 1099 forms. The online statements can be printed and used the same way as paper statements. You can access your payroll information within minutes after enrolling in ADP's iPay.
Step 1
Go to the ADP iPay website, ipay.adp.com, and click "Register Now" on the homepage.
Step 2
Review the list of items you need to register for an account. Click "Register Now."
Step 3
Enter your registration pass code and click "Next." The registration pass code is a unique code assigned to companies that are registered with ADP. The code usually consists of the company's name and several letters and numbers.
Step 4
Enter your personal information and click "Next." You will need to provide your Social Security number, date of birth and last name.
Step 5
Enter your email address and mailing address. Click "Next."
Step 6
Select three confidential questions that can be used if you forget your password. Choose three questions from the drop-down menu, and enter the answers in the fields indicated. Click "Next."
Step 7
Create a user name and password. The password must contain at least one capital letter and a number. Click "Submit." You will be redirected to the homepage when you complete registration.
Tip
You can obtain your registration pass code from your employer's payroll department.