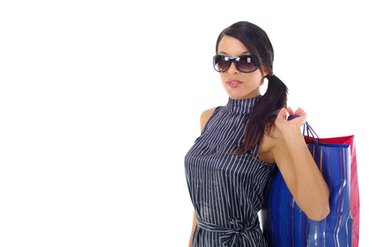 A'GACI is a clothing store with popular fashions for teens and young women. Created by two brothers in 1972, A'GACI has over 40 stores nationwide, including an online store. A'GACI offers its customers a free Rewards membership card, which accumulates purchasing points redeemable towards in-store transactions.
Step 1
Call A'GACI customer service at 866-362-4224 and press Option 3 to find out your balance on your A'GACI Rewards Card. Give the representative your name and Rewards Card number.
Step 2
Ask a sales clerk to check your Rewards balance at any A'GACI store. Supply your Rewards Card, along with your identification card.
Step 3
Look on your sales receipt to find out your rewards card balance. For every 200 dollars you spend, you receive 20 points, which equals 20 dollars in store credit.
Warning
A'GACI Rewards points expire within two years of inactive card use.