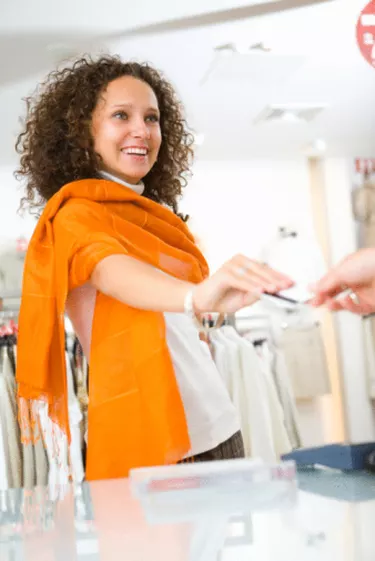 A gift card is a fun present to receive. With it you can treat yourself to something special. But what do you do if you see a gorgeous sweater at Marshalls and the gift card you have in your wallet is for T.J. Maxx? You buy it! T.J. Maxx and Marshalls are both part of the Marmaxx Group, so gift cards from one store are redeemable at the other store. Both stores are off-price retailers of apparel and home fashions but T.J. Maxx offers a more extensive selection of fine jewelry and accessories.
Step 1
Ask a Marshalls employee to check your T.J. Maxx gift card balance. Knowing your balance before you begin shopping will keep you from going over the card balance limit.
Step 2
Select the item(s) you want to purchase and bring them to the cashier. The cashier will swipe your gift card and the amount of your purchase will be deducted from the card.
Step 3
If the total of your purchase exceeds the balance on your card, pay the remaining amount with cash or a credit card. If the item(s) you buy total less than the balance on your card, you can use the remaining amount toward another purchase.