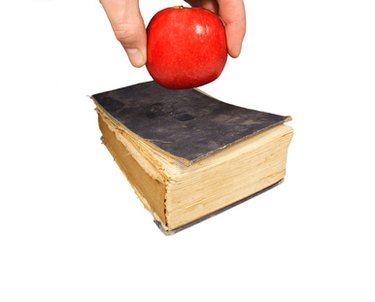 Many companies offer discounts to teachers and educators. These range from small savings to free merchandise on some occasions. Finding the discounts can be a bit complicated, but teachers deserve benefits for their hard work. Some cell phone companies offer discounts to teachers, including Verizon Wireless.
Step 1
Contact your school district to receive a discount code if one is available. According to the Verizon Wireless representative, it is unable to check for discounts unless a person already has a cell phone. However, she suggested calling the school district to see if it has a teacher discount code.
Step 2
Contact your teacher's union or National Education Association. Discounts are listed on NEA's page, but as of December 2010, Verizon is not a listed discount program. However, discounts continuously change. You must be a union member or an NEA member to receive available discounts.
Step 3
Enter the Verizon Wireless Discount Program Web page. Enter in your school email address and verify it. The system then states whether a discount is available in the specified school district. Discounts vary depending on school districts. Duval County Florida was listed as a discount area. Check for your specific school district.
Step 4
Search online teacher discount sites. Currently, using one of these sites, there is a 15 percent discount if your school district is participating. Simply enter your school district to see. (Resource)