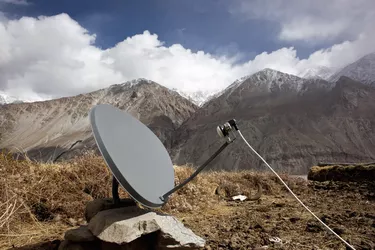 If you have ever suffered shock from looking at your DirecTV bill, you are not alone. Introductory prices and free trials give way to astronomically high regular prices, along with periodic price increases, leaving you with a bill that is bigger than you ever bargained for. If you find yourself paying more for television services than you do for necessities, just know that it is possible to lower or eliminate your DirecTV bill with a few key strategic moves.
According to BillSmart, a smart way to start is by gathering and analyzing your DirecTV bills from the last several months. Pay attention to which services and fees you need to address in order to reduce DirecTV bill charges. For instance, your flat charge could be high, fees could seem unusually expensive or add-ons could be costing more than ever.
Try listing the ways you could reduce your bill in order of priority. Depending on the specials available through DirecTV, you might be able to get a lower rate without going into all of this, but it is wise to have it handy just in case you need it.
Shop Around for Competitors
Before you contact the DirecTV loyalty department, do your homework and shop around for what other television providers in your area are charging. If you want to stick with satellite services, check out pricing for Dish Network. Other competitors in your area might include companies like Comcast Xfinity, Cox TV and Fios TV.
Be on the lookout for services that rival the DirecTV channel lineup, but at a lower price. This information can help you better negotiate for the best price when you speak with customer service representatives. Sometimes, customer care representatives can get authorization to match competitor offers in order to avoid losing you as a customer.
DirecTV Loyalty Department
DirecTV lists its customer care number as (800) 531-5000. When you call as an existing customer, you will be connected with the loyalty department to help address your pricing concerns. Remember to be kind and maintain a positive connection with your representative when working toward a solution. When necessary, you can call back to speak with someone else or ask to speak with a supervisor, if the agent you are working with does not have the permissions necessary to reduce your bill.
Begin by asking if there is a way to lower your bill while maintaining the exact same services you currently enjoy. If this is not effective, you can outline offers from competitors who offer the same level of service at a lower price. Remember that the loyalty department sometimes also offers one-time credits, a discount for a certain number of months and waives fees from your past bills. Bundles are an additional way to save on your bills, such as when you bundle your television services with internet and phone services.
When the DirecTV loyalty department is unable to reduce your bill enough at your current level of service, it might be time to consider downgrading your services. Chances are good that you do not watch all of the several hundred channels in your package. For instance, if you only utilize the sports package during football season, you might discontinue it during the offseason.
Streaming Television Alternatives
Another way to reduce DirecTV bill charges or eliminate them entirely is to consider supplementing or replacing their services with a streaming television device like Roku, Apple TV+ or Amazon Fire TV. According to Tech Radar, these devices allow you to stream through services like Amazon, Netflix, Hulu and Disney+. There are even channels and offerings that are completely free. Instead of being roped into a big contract, you can select which services you need and pay only for those, changing those services as the seasons or your budget change.