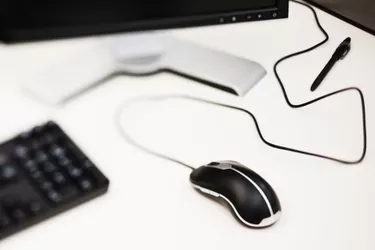 Low-income families in the United States can apply for welfare benefits from the state in which each resides. Welfare benefits can provide cash assistance, help buy food or cover medical costs. You can calculate your potential welfare benefits by using your state's prescreening eligibility tool. The tool will use the information you provide to give you a general idea of how much you can expect to receive in welfare benefits should you apply and be accepted into the program.
Step 1
Visit your state's welfare office website and access the prescreening eligibility online tool. Locate your state's prescreening tool using the list provided by the U.S. Department of Agriculture (see Resources).
Step 2
Review the information provided about the online tool and click "Continue." The section may provide information on the programs offered by the welfare office in your state and a disclosure statement concerning the online tool.
Step 3
Check the programs for which you need to calculate the benefits. Programs include the Supplemental Nutrition Assistance Program, Temporary Assistance for Needy Families and Medicaid. Click "Continue."
Step 4
Enter information about your household. You do not need to provide Social Security numbers or birth dates. If you are required to enter a name, you can enter an alias or only the first name. You will need to provide income information for your family. Click "Continue."
Step 5
Review the results of the prescreening. If you qualify for any welfare benefits, an estimate of how much will be provided. Depending on other factors, the amount you actually receive may be slightly more or less.
Tip
The U.S. Department of Agriculture provides an online prescreening tool that can be used to calculate welfare benefits. This tool can be used if your state does not offer an online tool.