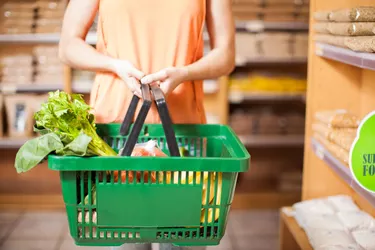 Food stamps are awarded through the Supplemental Nutrition Assistance Program in Georgia. Although the program is designed to help low income households purchase groceries, some retailers and individuals abuse the program. SNAP fraud can include selling food stamps for cash or lying on the application to qualify. If you suspect SNAP fraud, you can report it to the USDA or state of Georgia.
USDA Office of the Inspector General
The USDA runs the federal SNAP program and handles fraud reports from every state. The USDA's Office of the Inspector General urges you to file a fraud report if you witness or hear about fraud. To report fraud to the USDA, you may:
Call the SNAP Fraud Hotline at 800-424-9121 or 202-690-1622
Mail the complaint to the United States Department of Agriculture Office of Inspector General at PO Box 23399 Washington, DC 20026-3399
Email the USDA at USDA_hotline@oig.usda.gov
Use the Online OIG Complaint Form
Georgia Office of Inspector General
The Georgia Office of the Inspector General actively seeks to eliminate public assistance fraud. If you suspect SNAP fraud being carried out with the state, report it to the OIG. The agency will review the report and determine if an investigation is necessary. You can file a report with the OIG several different ways.
Call the OIG hotline at 877-423-4746
Fax the complaint to 404-463-5496
Mail a written complaint to the DHS Inspector General at Two Peachtree St., NW, Suite 30.450, Atlanta, GA 30303
File online using the Incident Form

Information to Include
Although your contact information is requested, it's not mandatory. You have the right to remain anonymous. However, it will prevent the OIG from contacting you if there are additional questions needed for the investigation. If you choose to provide your contact information, it remains confidential. Only a description of the incident you're reporting is required. Include any details you have about the suspected fraud, such as the suspect's full name, address and the allegations. Be as specific and detailed as possible.
Consequences of Fraud
When the OIG suspects fraud, it conducts an investigation. If there's enough evidence, a hearing is held. If the suspect is found guilty, consequences may include disqualification from the program, repayment of benefits or imprisonment. Under Georgia law, if the benefits obtained illegally are greater than $500, it's classified as a felony, which is punishable by up to five years in prison.