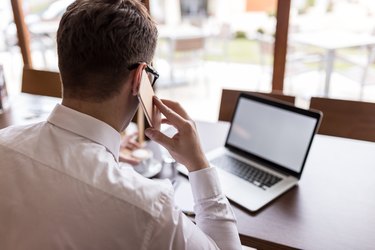 The Supplemental Nutrition Assistance Program is the formal name for the food stamp program in Texas. The program is designed to ensure low-income households receive help buying nutritious foods. Unfortunately, some people abuse the program. SNAP fraud can be committed by individuals and retailers. A common form of fraud is selling or trafficking the benefits for cash. Fraud also occurs when people lie on their applications to qualify for the program or to receive more benefits. SNAP fraud costs taxpayers millions of dollars each year. If you suspect fraud, you can report it to the state of Texas or the United States Department of Agriculture.
Texas Office of the Inspector General
In Texas, the Health and Human Services Commission's Office of Inspector General is responsible for investigating public assistance fraud. According to the OIG, anyone can report suspected fraud. You can file the report online using the "Waste, Abuse & Fraud Form." The form asks you to state the allegation, including the name of person or retailer you're reporting, and where and when it occurred. You'll be asked to provide your name and contact information. You have the right to remain anonymous, but providing contact information helps with the investigation. You can attach any documents available that support your fraud claim. To report fraud over the phone, call 800-436-6184.
USDA's Office of the Inspector General
Although the state of Texas administers SNAP locally, the USDA's Food and Nutrition Service runs the federal program on a federal level. You can report fraud directly to the USDA's Office of the Inspector General by calling 800-424-9121 or 202-690-1622. You can also submit a report online. You can choose to file an anonymous report online, but if you do, the OIG can't contact you with additional questions or provide you information on the outcome of the investigation. You'll need to provide details about the fraud allegation and identifying information about the person or retailer you're reporting. If you have any documents to submit, fax them to 202-690-2474 and note that you filed a fraud report online. If you prefer, you can mail a written complaint to:
United States Department of Agriculture Office of Inspector
Washington, DC 20026-3399
Fraud Consequences
After a fraud report is received, the Texas Office of the Inspector General's Enforcement Division reviews the information and launches an investigation to determine if the allegations are true. If convicted, consequences include temporary or lifetime ban from the program. Any benefits the recipient wasn't entitled to receive may need to be repaid. Criminal violations are investigated by the USDA's OIG. A criminal SNAP fraud conviction can lead to restitution and/or imprisonment.