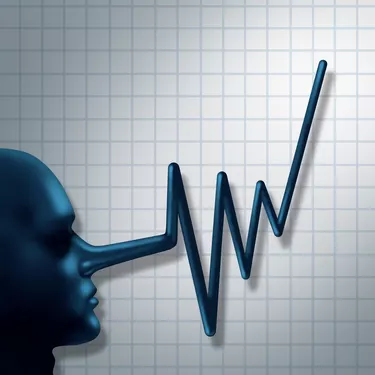 Introduction
You can report Section 8 fraud to the U.S. Department of Housing and Urban Development by mail, phone, fax, email and online. If you're a federal employee, HUD automatically keeps your identity confidential. However, if you don't work for the federal government, you must ask for confidentiality or else your identity will not be kept secret.
Types of Fraud
There are a number of activities HUD considers Section 8 fraud, and they can be committed by either tenants or housing staff. The most egregious forms of fraud and related activities include the following:
Underreporting income
Altering or forging documents
Kickbacks
Bribery
Concealing assets
Destroying records
Embezzlement, theft or misapplication of funds or assets
Rigging bids
Submitting false claims

Financially benefiting from insider trading
Inconsistencies in financial reporting
Fraud investigations are carried out by HUD's Office of Inspector General.
Information Collected
When you report suspected fraud, the more information you provide to HUD the better. Identify who the fraud involves, and provide their addresses and phone numbers if known. Describe what happened and what types of fraud schemes were used. Note whether HUD suffered a loss as a result of the fraud. Disclose the date, time(s) and place where it occurred. Explain why the person committed the fraud, if you know. What did he or she gain from doing it? Provide any evidence you have to back up your allegations. After your report is submitted, an investigator or auditor may contact you if more information is needed.
Online Submission
Report Section 8 fraud online by submitting a Hotline Report Form on the Office of Inspector General's website. The form is separated into sections labeled What, When, Where and Who. Brief instructions appear above each section to help guide you through the process. Following these sections, there is a box labeled Other where you can provide any additional information you think may be helpful. After this section, provide your personal details such as your name, address and phone number. Next, complete the Whistleblower Protection section, which asks whether you have disclosed misconduct in the past and were discharged, demoted or otherwise discriminated against as a result of it. Click on the "Submit" button when finished to forward your report to HUD.
Other Reporting Methods
Call HUD OIG Hotline at (800) 347-3735 to report Section 8 fraud by phone. You can also send it by fax to (202) 708-4829. In addition, HUD accepts tips by email to hotline@hudoig.gov. If you prefer to mail your fraud tip, post it to HUD Inspector General Hotline, 451 7th Street, SW, Washington, DC 20410.
Local Reporting