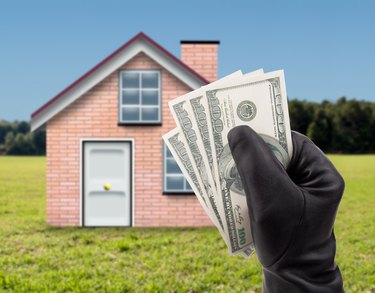 Through its Section 8 program, the U.S. Department of Housing and Urban Development (HUD) distributes housing choice vouchers to local public housing agencies (PHAs) across the country. PHAs provide the vouchers to low-income renters, who use them to pay the portion of their private market rent that exceeds 30 percent of their household income, according to HUD's Housing Choice Voucher fact sheet. To ensure that it serves the neediest renters, PHAs screens applicants for Section 8's eligibility guidelines, particularly income limits. If a renter lies on the application or annual re-certification, there are serious ramifications. If you know someone who is in violation of the Section 8 qualifications, there is a way to report it.
Step 1
Contact the HUD Office of Inspector General Hotline at 1-800-347-3735 to report Section 8 fraud. Alternatively, you can fax your information to 1-202-708-4829 or email it to Hotline@hudoig.gov.
Step 2
Alert the Inspector General if you have information that a Section 8 applicant provided false information on the initial application or during HUD's re-certification process. This includes misrepresenting income and assets or not reporting an increase in income. As HUD explains, Section 8 fraud may result in the termination of assistance benefits, fines of up to $10,000 and prison time of up to five years.
Step 3
Contact your local police department if you believe that a Section 8 tenant is involved in illegal activity, such as drug use or sale. In addition to breaking the law, this represents a breach of their Section 8 agreement and, quite possibly, a violation of the lease that they signed with their private market landlord.