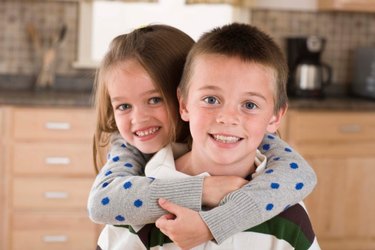 Child support is provided by a parent for the care and maintenance of a minor child. Child support payments are made according to a schedule set by the courts. Depending on your case, you may be scheduled to make payments weekly, biweekly or monthly. Noncustodial parents in Indiana can check child support payments online. The Indiana Department of Child Services provides an online tool that can be accessed 24 hours a day, 365 days a year. You can view your last five payments using the tool.
Step 1
Access the Indiana Department of Child Services website which is accessible through the resources section of this article. Click "Child Support Payment History" in the "Online Services" menu on the right.
Step 2
Review the information regarding the online tool you are accessing and click "Continue."
Step 3
Enter your MPI number and PIN in the appropriate fields. The MPI number is your case number. Click "Submit."
Step 4
Review your last five payments in the "Payment History" panel. If you owe any back child support, it will be listed under "Arrears."
Tip
If this is your first time accessing the online tool, you will need to register for a PIN (see the resources section of this article). You will need to include details such as your name, Social Security number and date of birth. The PIN will be sent to the address filed with the Department of Child Services. The MPI number will be assigned when your request for a PIN is processed. The MPI will be included with your PIN.
You can also receive information regarding your payments by calling the state's KIDS line at 317-233-5437.