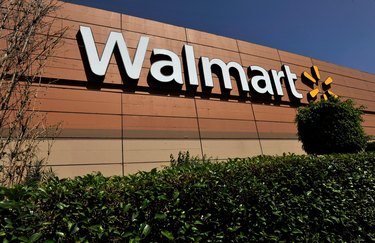 Walmart offers a prepaid MasterCard that allows cardholders to load money through cash, check or direct deposit. Benefits of using a Walmart MoneyCard for direct deposit include instant access to funds, no monetary loading fee for the transaction and the ability to deposit all or part of the paycheck.
In-Store Set Up
Individuals can purchase MoneyCard prepaid cards at Walmart stores or online. Those shopping in-store can ask the Money Center employee to set up the direct deposit. Setting up direct deposit in-store will require bringing along a paycheck stub that provides employer details including the address.
Online Set Up
Shoppers can purchase the card in-store or online for online setup. Direct depositing requires creating an account on the Walmart Money Center website. You will then have access to a dashboard with numerous card options and can look for the direct deposit choice. Prompts will explain the needed information and walk you through to completion.