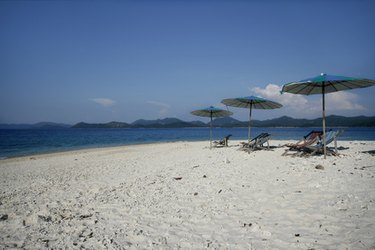 Capital One offers several credit card products with a miles reward program, such as the Venture and Venture One credit cards. Miles can be used for airline tickets, hotels, car rentals and merchandise. Miles are accumulated with every purchase and are valid for the life of the account. There is no limit to the number of miles you can earn. Bonus miles can also be earned if you meet certain purchase criteria. This is a great way to earn a free vacation with your everyday purchases.
Step 1
Track and redeem your miles rewards online using Capital One's website. Register for access to this website using the link provided in the Resources section below. You will be able to see how many miles you have earned and you can redeem your rewards on your purchases.
Step 2
Speak with a Capital One representative by calling 1-800-228-3001. A representative can book your travel for you and redeem your miles.
Step 3
Book your airline flight, hotel or rental car and pay for the service using your Capital One card. You can book your travel arrangements from any web site or travel agency. Go to Capital One's reward site to redeem your miles and get reimbursed for your purchase. A credit will appear on your billing statement for the number of miles that you redeemed.