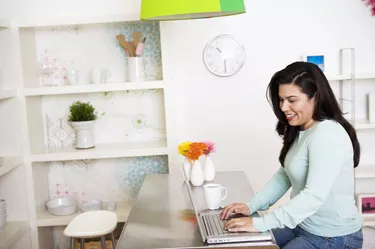 Sears points are earned when you use a Sears MasterCard on eligible purchases. There is no limit to how many points you can earn in a year, but they do expire after three years or when membership ends. They can be redeemed through the Sears Choice Reward website or through a call to an associate at 1-888-846-7928.
Earning Points
The Sears Choice Rewards program has no membership fee and one point is earned for every dollar charged on eligible items. The alternative Sears Choice Rewards Select Program had an annual fee of $15 in 2015. It gave members an extra point if the purchase was made at Kmart, Sears, gas stations, grocery stores and drugstores. Both programs qualified for Sears point promotions, such as five points per dollar spent on specific items.
Redeeming the Points
You do need a minimum of 2,500 points to make a redemption. They can be redeemed for Sears and Kmart gift cards, electronics, restaurant gift cards and travel. For instance, to convert points to a plane ticket using the Sears Choice Reward website, click on Reward, Travel and then Air Travel Reward. A chart will tell you how many points are needed for that transaction.