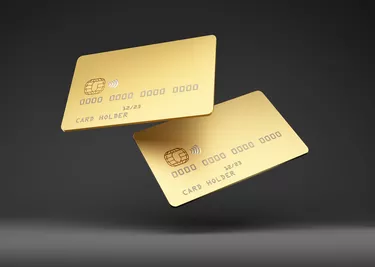 To enjoy perks while making everyday purchases, you can consider the best rewards credit cards that are designed for cardholders with a high credit score. Credit card issuers usually offer a cashback rewards program with special travel benefits, discounts on various services and numerous statement credits. While perks-focused cards might not always offer an intro APR for purchases or a balance transfer, you'll often have some attractive sign-up bonus offers. Check out these top four cards and the type of rewards they offer.
1. American Express Platinum
Functioning as both a cash rewards credit card and travel rewards credit card, this American Express card offers a large array of perks that can far exceed the ​$695​ annual fee.
Perks offered include ​5x​ points on travel purchases for flights and hotel stays along with ​1x​ points for everything else. Then, you get numerous statement credits for hotel and airline fees, streaming services, Walmart+, Uber, Equinox memberships, TSA PreCheck and more. Travelers also get premier lounge access, travel insurance, airline and hotel programs, insurance for car rentals and opportunities to enjoy special entertainment experiences.
You can receive ​100,000​ bonus points for spending ​$6,000​ within ​six months​ of account opening plus ​10x​ points at certain restaurants. Interest rates range from ​15.99 to 22.99 percent​. Check the American Express card page to apply now and also see other cashback credit cards, like the AMEX Blue Cash Preferred card and Gold card.
2. Chase Sapphire Reserve Visa
Offering more perks than the Chase Sapphire Preferred and Chase Freedom Unlimited, the Chase Sapphire Reserve carries a ​$550​ annual fee and especially appeals to travelers.
It comes with the Chase Ultimate Rewards program with a rewards rate of ​10x​ for restaurants, car rentals and hotels and ​5x​ for flights plus bonuses for redeeming using the platform. You get ​3x​ points for other restaurant and travel purchases and ​1x​ points for other qualifying purchases at places like gas stations, grocery stores and Amazon. There's a ​$300​ yearly travel credit, no foreign transaction fee, travel insurance and a TSA PreCheck or Global Entry credit.
After signing up and spending ​$4,000​ in ​90 days​, you can get ​50,000​ bonus points. There's a ​16.99 to 23.99 percent​ variable APR. You can see which terms apply and submit your application here.
As an upgrade to the Venture Rewards credit card, the Venture X offers premium perks to those with excellent credit and charges a ​$395​ annual fee.
Rewards for spending categories include ​10x​ miles for rental cars and hotels, ​5x​ miles for flights and ​2x​ miles for everything else; you'll need to use Capital One's travel website to get the ​10x​ and ​5x​ miles offers. You'll receive an anniversary bonus of ​10,000 miles​, ​$300​ travel credit yearly and ​$200​ toward vacation rentals the first year. Other perks include an airport security credit, special airport lounge access, premium entertainment experiences, no blackout dates and cell phone insurance.
Capital One offers ​100,000 bonus miles​ for spending ​$10,000​ the first ​six months​ of having the card. This credit card offers an interest rate of ​16.99 to 23.99 percent​. You can find the application here.
The Bank of America Premium Rewards card has a ​$95​ annual fee with flat-rate rewards for dining, travel and everyday expenses along with premium benefits.
You get ​2x​ points for dining and travel and ​1.5 points​ for other eligible purchases. The redemption options stand out since you can even use points for investment accounts alongside other options like gift cards, a bank account deposit or use through travel partners. You get separate ​$100​ credits for airport security and airline fees plus other perks like travel and vehicle protection, a concierge service, luxury hotel booking access and a monthly FICO score.
There's a welcome bonus of ​50,000 points​ for spending ​$3,000​ within ​three months​. The interest rate's ​15.99 to 22.99 percent​. You can discover more perks and apply here.