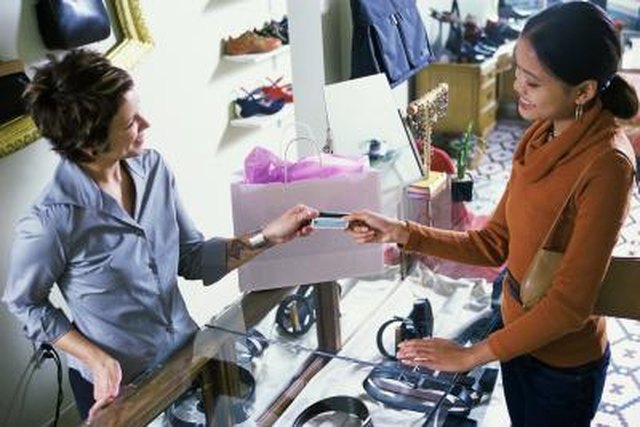 Step
You may redeem your accumulated points online at the Visa Extras website or by phone. Redeeming them online is similar to purchasing items from an online retailer. Select the item you want, place it in your shopping cart and proceed to the checkout page, where you will pay for your purchase with points instead of cash. If you prefer to redeem your points by phone, contact a representative by calling 800-960-8472. Have the item number ready, as given on the website catalogue.
Redeeming Visa Reward Points
Selecting Auto Redemption
Step
You could set the program application to automatically purchase an item you want whenever you have accumulated enough points to obtain it. Few items are available for auto redemption and these are mostly gift cards for various retailers. The website provides a list of these rewards on the "Auto Redemption Rewards" page.
Choosing Available Rewards
Step
The Visa Extras website lists the various rewards in the program. These include merchandise like electronics, home furnishings and tools, travel bookings for flights, hotels, cruises and vacations, gift certificates and e-gift cards, digital products and a variety of additional items. The points required for each reward vary based on the value of the item but start at 500 points.
Waiting for Delivery
Step
Digital Visa rewards are available as soon as you provide the required information to the supplier but it takes four to six weeks, from the order date, to receive other Visa rewards. The program ships rewards within the U.S. and to APO/FPO addresses but not to U.S. territories or foreign addresses. There is no charge for standard shipping and handling. If your merchandise arrives in damaged condition, contact customer service to arrange a return. The Visa rewards program does not accept returns for any other reason.