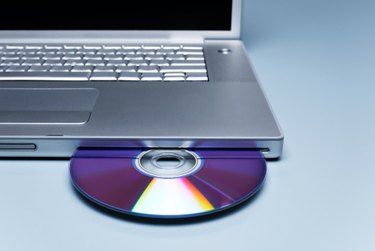 A DVD is an inexpensive way to package a lot of information. You can put family newsletters, photos or home movies on DVD and send it to distant relatives or friends anywhere in the world.
The least expensive method to ship a DVD is in a plain brown envelope, using first class mail. Your cost of shipping will include CD/DVD sleeves, mailing envelopes and postage.
CD/DVD Sleeves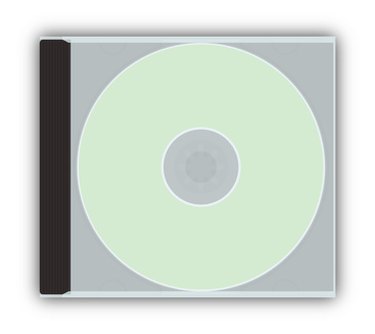 Putting your DVD inside a plastic or paper sleeve will protect it from getting scratched during shipping and keep it protected after it arrives. The most expensive kind of DVD case is a clear plastic jewel case. These generally run anywhere from 20 to 50 cents each online and a little higher in the office supply section of your local retail outlet.
Paper or plastic sleeves are the cheapest option. At the office supply store, you can get them for around 20 cents each, and they can be found online for less than 10 cents each in packs of 100.
Mailing Envelopes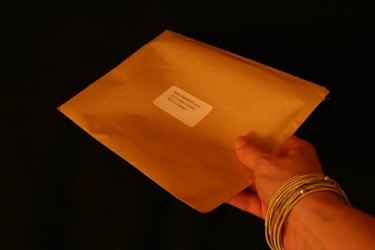 Plain 6 x 9-inch envelopes are the least expensive type of mailing envelope for shipping a DVD. You can get them in bulk packs online or at an office supply store. If you are shipping a DVD overseas, you might want to consider using a bubble mailer.
For sending just one DVD, the Postal Service is a good place to get the bubble envelope cheaply. According to the United States Postal Service, packs ofthree DVDs can be purchased for $3.30. This will add about 30 cents to your total shipping cost but will keep the DVD better protected during shipping.
Shipping Cost
Shipping a package by UPS or FedEx can be expensive. According to the FedEx shipping calculator, sending a DVD in a mailing envelope from Tennessee to California would cost $10.35.
The same envelope sent by first-class mail is a lot less expensive. According to the United States Postal Service, the cost to ship a DVD in a 6 x 9-inch mailing envelope from Tennessee to California would cost $0.64. To send the same DVD in a large envelope from Tennessee overseas to England would cost $1.24. You can send it by priority mail to England for $13.45.