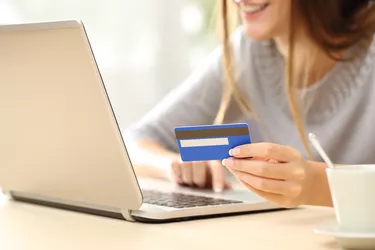 Yamaha Motorsports issues credit cards through Yamaha Motor Finance Corporation in partnership with WebBank. This revolving credit card account can be used to purchase and finance their powersports products and accessories sold through their dealerships. According to Ultimate Motorcycling, this card was introduced in 2016 to help Yamaha customers finance their purchases.
What Is Yamaha Finance USA?
Yamaha Motor Finance Corporation USA (also known as YMFUS) was originally created to help limited-credit and first-time buyers in order to help dealers expand their business. The company has expanded its loan services in recent years, and Yamaha Motors issued a news release last year that details some of their newer offerings.
In late 2019, the basic credit card program was enhanced with a full spectrum installment loan program, and it is eligible to customers with low, average and good credit. Loans are offered for motorcycles, sport boats, golf carts, personal watercraft, side-by-side vehicles and ATVs. So in a nutshell, YMFUS offers a Yamaha Credit Card backed by WebBank and their in-house installment loan program. The company hopes that buyers will use YMFUS as their primary source for financing.
It is easy to check your Yamaha account balance, review transactions and make Yamaha payments online, but you need to create an account with a username and password first. Create one on the YMFUS website and follow the directions from there. You can also use the Prism Money app to make your payments once you set it up. Yamaha bill pay is straightforward.
According to the YMFUS cardholder agreement, the payment due date is ​at least 25 days​ following the close of each billing cycle. If you pay on time, you will not be charged interest. Otherwise, the annual percentage rate (APR) for purchases can range from ​15.99 to 23.99 percent​. The penalty for a late payment can be up to ​$38,​ and for a returned payment you will be charged ​up to $27​.
Can I Qualify for a Yamaha Credit Card?
Applicants must have a credit score of ​at least 700​ to qualify; this also applies to their loan program. Some people can get by with a slightly lower credit score in the ​high 600s,​ though. A lower credit score means that the interest rate will be higher, but this is standard for any credit card-issuing organization. Yamaha also carries out credit checks to determine creditworthiness through companies like TransUnion.
Prospective borrowers need to apply in person at a Yamaha dealer; this cannot be done online. However, you can complete a pre-qualification form on their website, which can speed up the process. Once the application is finished, approval or denial will be immediate. Upon approval, the purchase can be made and the credit card will be received ​within 10 to 14 days​.
You also have to apply for their Yamaha Installment Program in person at one of their dealers – again, these are managed in-house instead of through an outside bank. The application and approval process is pretty much the same as for the credit card, but the loan amount must be provided in advance. Otherwise, the basic information needed for both applications is the person's name, address, phone number, birth date and contact information. They will also need to know how many years you have been at your present address, your employment status and contact information, gross monthly income, residential status and monthly rent or mortgage payment.