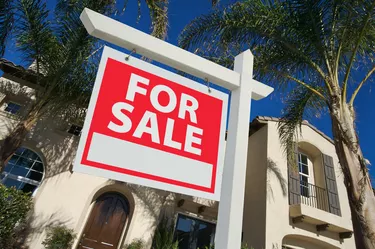 It is legally possible to buy a house if you are only 18 years old, but it is a big responsibility that requires a great deal of thought and planning. There are loan organizations that can help with this, and they can make it more affordable than you might think. They do offer loans to people with little or no credit histories and can also offer options for those with less-than-optimum credit records.
It may be possible to get a personal loan to help finance a new home from personal loan lenders. The borrowed amounts usually range from ​$1,000 to $100,000​, and the terms are shorter than traditional mortgage loans. Personal loan terms are generally up to five years, so this kind of borrowing can be good for a down payment.
Most people get personal loans from banks and credit unions. However, banks can make it harder to get loans because they have higher qualifying standards. People who already have an account at a bank may have a better chance for approval. Credit unions are not quite as strict and may also have lower interest rates. Keep in mind that you have to belong to the credit union to be able to take out a loan.
There are also online loan platforms like Payoff.com and Avant that offer loans. The World Bank describes nonbank financial institutions, which also provide consumer credit. These include microloan organizations, insurance firms and venture capitalists. What they do is different though, so they do not really qualify as home loan organizations.
Loan Organizations to Consider
Aside from the loan organizations above, there are also government loan organizations that help new home buyers obtain credit and different mortgage options. Self explains that to get a conventional mortgage, applicants must have a credit score of at least 600, a debt-to-income ratio of no more than 43 percent and a stable income. Younger home buyers and others who do not meet these standards or have a cosigner available have another option: mortgages backed by the FHA (Federal Housing Administration).
The FHA considers an applicant's rental payments, car insurance payments and utility payment records, and those who have paid these on time have a better chance of being approved; it also helps to have someone co-sign the application. With FHA loans, though, the down payments and interest rates may be higher than with conventional financing options. To find FHA (also called HUD) lenders, visit their Lender List Search page.
Other Options Are for 18-Year-Old Homebuyers
There may also be an option for buying a HUD (U.S. Department of Housing and Urban Development) home – these are properties that are taken over when FHA loan holders default on their payments and can be much more affordable, which makes them a good option for those on a budget. Qualifications depend on credit history, available down payment funds and the ability to get a mortgage. To search for these lower-priced homes, visit HUD.GOV.
HUD also sponsors its Housing Choice Voucher (HCV) homeownership program. In order to participate, applicants have to meet certain employment and income requirements (some are waived for disabled and elderly families) and must also be first-time homeowners. To be approved, everyone must attend and complete a homeownership and housing counseling program. Information for this can be found at local HUD public housing agencies.