Ads for cars, electronics, furniture and other big ticket items will often promise financing to anyone on approved credit, or OAC. But that doesn't mean that just anyone will get financing. In fact, OAC financing means that only certain people will qualify for the offer. To be eligible you need to meet the criteria set out by the lender.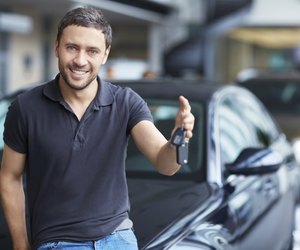 credit: Deklofenak/iStock/Getty Images
What It Means
A company that offers to finance your purchase OAC is literally saying that it will finance you, but only if it approves your credit. Companies do this to reduce the likelihood of financing people who will not repay their loans. The credit requirements for OAC financing will vary from one lender to another, but may include your credit history, credit score, employment status and income. A good credit score might help you get more favorable OAC rates.