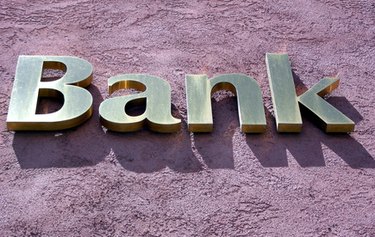 A checking account is needed to conveniently pay bills and use a debit card. Most banks check potential customers' credit as part of the application process, however. If you have bad credit, you may have difficulty finding a bank that will open a checking account for you. Fortunately, you can open an online checking account that offers some or all of the benefits of a regular checking account. An online checking account can also help you rebuild your credit score.
Step 1
Obtain a copy of your credit report. Go to annualcreditreport.com and request a copy of your credit report. By law you are allowed one free copy of your credit report from each credit bureau annually. Check the report for errors and contact the credit bureaus to fix any errors you find as soon as possible. Even small errors can lower your credit score, which will hinder your ability to obtain a checking account.
Step 2
Buy a prepaid debit card. Since you are applying online you need a credit card to transfer money into the new checking account. If you do not have an active credit card, you will need another way to fund the account. Prepaid debit cards are readily available from most convenience stores and are acceptable as a funding option. Load at least $100 on the card, which should cover the opening deposit amount for most banks.
Step 3
Open an account at an Internet bank. Many online banks do not check credit reports or have low score requirements. They can operate this way because their maintenance costs per customer are low since all transactions are completed electronically. Examples of FDIC backed Internet banks are HSBC, ING Direct and First Internet Bank.
Step 4
Apply online at a traditional bank. Many large banks such as Chase and Bank of America allow online account applications and offer second chance checking accounts for people with poor credit. Most will approve you instantly if you add a direct deposit from your employer. Banks see direct deposit as a guaranteed funding source for the checking account. The account may be limited in options or may have a monthly fee attached to it.
Step 5
Apply online at an investment firm. You can open an investment account online and add a checking account to the total package. For example, Fidelity offers checking accounts as an option with their investment accounts. Investment firms do not use your credit score during the application process. However, investment accounts require a larger opening deposit and regular deposits into the investment account.
Warning
Make sure any bank you are depositing money into is FDIC insured.