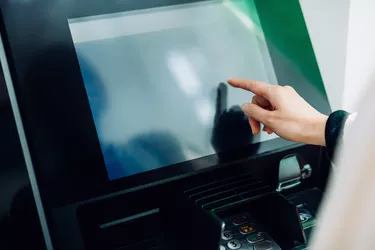 Opening a student bank account is a major decision. Ideally, you want to choose one with free ATM withdrawals, money management tools and low fees. Some banks also offer cash-back deals and incentives, such as sign-up bonuses. But first, you need to compare your options and check the bank's requirements.
Tip
Students must provide their contact information, Social Security number and a government-issued photo ID when applying for a bank account. If you are underage, you may need to open a joint account with a parent or legal guardian.
Student Bank Account Benefits
Whether you're starting college or getting a part-time job while in school, you need a safe place to keep your money. Having a bank account allows you to grow your savings and learn the basics of money management. Over time, you'll become more aware of your spending habits and improve your budgeting skills. Plus, your savings will be insured up to ​$250,000​ by the Federal Deposit Insurance Corporation.
Student bank accounts come with their perks. First of all, most banks charge lower maintenance fees and may not require a minimum opening deposit. Second, they may offer interest-free overdrafts and all sorts of perks, such as budgeting tools and free personal checks. The requirements for opening a student bank account vary from one institution to another. Generally, underage students must bring a parent or legal guardian to sign up for a bank account.
Get Your Paperwork in Order
Minors don't have the legal capacity to enter into a contract, explains the Office of the Comptroller of the Currency. Therefore, they need the consent of a parent or guardian to apply for checking or savings accounts, debit cards and other financial products. For example, Citizens Bank allows teenagers aged 16 and over to have a debit card in their names. The card must be linked to a joint account with a parent until you are 17 years old.
If you're over 18, you should be able to open a student bank account in your name. Depending on the bank's requirements, you may need proof of identification and school enrollment, such as your birth certificate, passport or driving license and a student ID. Some banks also require a minimum deposit.
Best Online Bank Account for Students
Now that you know how to open a student bank account, it's time to choose one that meets your needs. The U.S. Bank Student Checking account, for example, includes a free debit card, free personal checks, overdraft protection and other perks. You'll also get free mobile and online banking.
To apply, you must fill out an online form, submit your Social security number along with a government-issued photo ID and make an initial deposit of at least ​$25​. Depending on where you study, you may have the option to link your student IDs to your bank accounts to receive a custom campus card.
Another option is Advantage SafeBalance Banking, a checking account offered by Bank of America. If you're over 16 years old, you can open the account in your name. Applicants under the age of 16 need the consent of a parent or guardian. To sign up, you must enter your full name, date of birth and Social Security number.
Students under age 24 are not required to pay monthly maintenance fees. Other perks include free mobile and online banking, fraud protection, custom alerts and interactive budgeting tools. Account-holders can also request digital cards and temporarily lock their debit cards through the Bank of America mobile app.
Chase Bank, Discover, PNC and Capital One offer similar options. The Chase College Checking account, for instance, comes with a ​$100​ signup bonus and money management tools. Students can also set savings goals, track their expenses and pay their bills via the Chase Mobile app. If you're 18 to 24 years old, you may apply for an account online. The bank will ask for your contact information, your college/university name and the date when you expect to graduate.