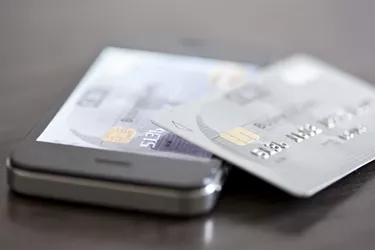 How to Apply for an Orchard Bank Credit Card. If you're looking to establish or re-establish your credit, consider applying for an Orchard Bank credit card. Orchard Bank has a variety of Orchard credit cards to best fit your needs, such as platinum, classic, gold, secured, premium low interest and cash back credit cards. The application process is simple and if approved, you can have your card within a few days. Read on to learn how to apply for an Orchard Bank credit card.
Step 1
Visit the Orchard Bank website to learn about the different Orchard credit cards. Be sure to read about the benefits for each card and also read the FAQ section.
Step 2
Complete the pre-qualification process online or over the phone. You can pre-qualify for an Orchard credit card by simply filling out the brief questionnaire online or by speaking with a customer service representative.
Step 3
Select a credit card from the pre-qualification process. Orchard Bank recommends the credit cards that are best suited for you and you're able to apply for the card of your choice.
Step 4
Apply for an Orchard Bank credit card. In order to complete the application process, you must supply Orchard Bank with personal details such as your social security number, address, telephone number and employment information.
Step 5
Read the terms and conditions for the credit card. Carefully review the terms and conditions, acknowledge that you agree with them, choose the card's design and submit your application. You might know immediately if you're approved or Orchard Bank will notify you via mail.
Tip
If you're approved for an Orchard credit card, you can pay a special rush order fee to receive your card a lot sooner.