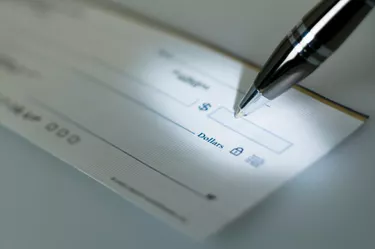 The American Bankers Association assigns a unique nine-digit number to each banking institution. This number, known as a routing number, is used to identify the financial institution that a transaction is drawn upon. It is important to know your bank's routing number when confirming automated transfers and direct deposits. If you need to know the routing number of your bank, you can find it at the bottom of a blank check or by using the Routing Number website.
Step 1
Go to the Routing Number website.
Step 2
Enter the name of the bank into the "Find Routing Number of a Bank" field.
Step 4
Choose the correct name of the bank. The website may list multiple names if your bank contains more than one branch.
Step 5
View the bank's routing number.
Tip
If the bank contains more than one routing number, you may wish to contact the bank to receive the correct number. The website also contains the bank's telephone number.