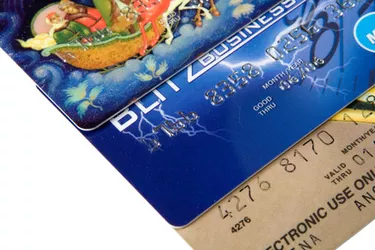 Credit cards are a popular method people use to pay for items they do not have the cash to purchase. Sign up to become an affiliate of one of the many credit card companies that exist in the marketplace and expect to earn money each time a visitor travels from the affiliate website to the credit card company after clicking an advertisement. There is no money involved to become an affiliate and the credit company pays for simply driving traffic from your website. Review these critical steps to promote credit cards on your affiliate website.
Step 1
Design a website or have one designed by a computer professional. Alternatively, create the website for no charge on your own by using free website templates or blog programs. Affiliates with no design skills need to hire a computer professional to build a website for them from scratch.
Step 2
Choose a marketable niche. Pick a target market that you've determined you can rank for in the search engines. This will help drive traffic to your website when you use the proper keyword terms. Credit card companies you apply to will review your website prior to approving you as an affiliate. Ensure the website is pleasing to the eye, is interesting to potential consumers and meets the criteria credit card companies require such as a Terms and Conditions Page, a Privacy Policy, contact information and the appropriate FTC-required affiliate disclaimers.
Step 3
Join an affiliate credit card program by signing up via the Internet. Select affiliate programs that closely match the needs of the people who will be visiting your niche website. For example, if your web property is in the college student niche, promote credit cards that cater to the needs of college students and provide features they may find appealing such as not needing a co-signer and getting cash back when they use their card to buy books for school.
Step 4
Set up a means to collect payments. By promoting affiliate products such as credit card offers, you will need a way to receive payments from the credit card merchant after a visitor has signed up for a credit card at your site. Be certain that the affiliate companies with which you work, have the correct bank account on file for timely payments. Some merchants pay affiliate earnings through a third-party payment site like PayPal, which makes receiving payments quick and easy.